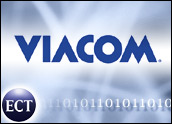 Viacom's MTV Networks continued to make aggressive moves into the Web space, saying Wednesday it would buy Atom Entertainment, known for its gaming and short films sites, for US$200 million.
MTV Networks said the buy is an extension of the company's "multiplatform strategy of building an engaging universe of music, gaming, entertainment, news and interactivity for targeted audiences," especially those in the younger demographic niche.
Games and Videos
Atom operates under four main brands: Shockwave.com, AddictingGames.com, AtomFilms.com and AddictingClips.com. Shockwave and AddictingGames offer free downloads for consoles such as the Xbox of so-called casual games favored by a broader audience than just hard-core gamers. AtomFilms and AddictingClips offer short animated and live action video clips.
"This acquisition is right on the money with our digital strategy," said Viacom CEO Tom Freston. "It adds great scale with users, improves our growing casual gaming position, and brings a world-class digital video library and a fantastic management team."
MTV Networks CEO Judy McGrath called Atom a "best-in-class and dynamic property" whose Web brands "have dedicated, passionate followers and content that resonates with our global audience."
The buy furthers Viacom's goal, she added, of "being a leader in the digital space and connecting with consumers on every platform and device they use." It also caps a week of furious dealing in the Internet space, highlighted by Google agreeing to a $900 million ad-delivery deal with Rupert Murdoch's MySpace site.
Deals and More Deals
The purchase also came just a few days after MTV Networks said it had signed up Google to deliver short video clips and advertising to third party Web sites, and tapped Google to become a distributor of full-length video downloads of some MTV shows and specials.
For MTV Networks, the recent moves are a recognition of the increasing challenges it faces to stay relevant in a world where the attention young viewers once devoted to MTV and similar TV networks is now split among various outlets.
MTV Networks said it would use the Google partnership to help drive young viewers back to MTV and related cable channels and to engage them online as well.
MTV Networks now owns a sprawling family of Web sites, including iFilm, and the youth-oriented Neopets. Last month, it said it would buy college marketing firm Y2M, which operates college newspaper Web sites on scores of campuses around the country.
While Atom is known for its innovative short films, which often gain millions of viewers almost entirely through viral marketing, the gaming sites may be just as important to the deal. Casual gamers now number about 50 million in the U.S. alone, with those gamers playing some 400 million games each month. Casual games appeal to older users and often draw more female gamers than more hard-core gaming options.
Buying an Audience
Many other media firms have tried to raft together various online properties in the hopes that the sum will become greater than the whole of the parts. MTV, however, may have an advantage over rivals, given its considerable credibility among young consumers and with advertisers trying to market to them.
Atom, meanwhile, brings not only established online sites in some of the fastest-growing niches online — gaming and video — but a sizeable audience base that fits well with MTV's own audience, said JupiterResearch analyst David Card.
"They expand their footprint with this deal both in terms of landscape on the Web and the audience they can reach," Card added.