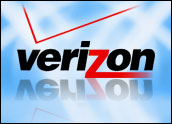 Verizon Communications plans to sell off its Caribbean and Latin American telecommunications operations in three separate transactions that will net it some US$3.7 billion in cash, the company announced Monday. It will use the funds to strengthen its balance sheet and and to prepare itself for battle in the fast-changing telecom marketplace.
The properties have a combined workforce of 17,000 employees and serve some 15 million broadband, wireless and wireline customers, Verizon said.
American Movil is involved in all three transactions, buying the telecom giant's 100 percent stake in Verizon Dominicana, which serves 2.7 million customers in the Dominican Republic, along with its 52 percent stake in Puerto Rico Telephone, which has 1.6 millions customers — a third of them wireless users.
A joint venture owned by American Movil and Telmex will buy Verizon's 28.5 percent interest in Venezuela's national telephone concern.
"These transactions are a natural step in the evolution of our growth and shareholder value creation strategies," said Verizon CEO Ivan Seidenberg. Though the Latin American properties have been profitable and fast-growing, "today they represent a small part of our revenue base that is less aligned with our core business focus and future growth."
Changing Priorities
Some of the windfall from the sales will be used to reduce debt and possibly buy back outstanding stock.
Some will also likely be plowed back into expansions and upgrades of Verizon's network in other parts of the world, especially in North America.
Those are markets where Verizon is beginning to roll out higher-end services such as super-fast Fiber Optic Internet Service (FIOS), through which it plans to sell video and other interactive services. It is also beefing up its mobile network, where it faces competition from newly merged and well-heeled competitors, to handle next-generation data services such as interactive gaming and mobile video.
Verizon will also likely need cash to complete a planned buyback of the 45 percent ownership stake that UK-based Vodafone holds in the company. Completing that deal could cost as much as $50 billion, according to some analysts' estimates.
Slim Lead
The sale fits with Verizon's stated intention to examine all its assets and sell off non-core holdings. Last spring, Verizon sold its Hawaiian operations to Carlyle Group for $1.65 billion. It has also made it clear it wants to divest itself of its North American phone book and yellow pages business, by either putting them on the block or spinning them off.
Verizon recently lost its top spot in the U.S. telecom market to the newly merged AT&T. That company is close to beefing itself up further by acquiring BellSouth in a deal worth around $13 billion.
That could put added pressure on Verizon to speed improvements to its networks, both on the wire-line side, where it wants to be in a position to offer video to millions of homes, and on the wireless side, where network speed and features are expected to be the key differentiators as companies build out their footprints geographically through mergers, telecom analyst Jeff Kagan told the E-Commerce Times.
"There's a big battle looming, and it will take a lot of resources to compete effectively against cable companies, as well as the big and growing telecoms," Kagan said.
Regionally, the purchase bolsters Mexican businessman Carlos Slim by helping to vault his American Movil to the No. 1 phone carrier spot in Latin America, overtaking Telefonica of Spain.