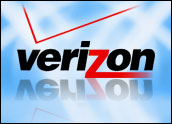 Verizon Communications became the second major telecom company in a week to back off a plan to replace a phased-out government fee with a surcharge of its own, after customers complained and regulators questioned its legality.
Verizon had sought to charge customers of its high-speed DSL Internet service a new fee of as much as US$2.70 per month, essentially replacing the Universal Service Fund (USF) fee that regulators ruled does not apply to DSL accounts.
That fee is used to fund efforts to bring telecommunications services to rural and poor areas. In the wake of the ruling that it didn't apply to DSL connections, both Verizon and BellSouth sought to replace the government surcharge with one of their own, saying it was necessary to help recoup the costs of building out a high-speed network.
The telecom firms may have been banking on customers either not noticing the shift in fee structure from a government fund to one that benefited the telcos themselves, or not caring about the shift since their bills would be unchanged each month.
That theory quickly proved false, as customers of both companies began lodging complaints to their carriers and to the Federal Communications Commission (FCC).
"We have listened to our customers, and are eliminating this charge in response to their concerns," said Verizon Chief Marketing Officer Bob Ingalls.
FCC Questions
In a lengthy correspondence sent a week ago, the FCC had asked both companies to justify the new charges shortly after they were disclosed.
BellSouth announced it would drop its new fee on Aug. 25, and Verizon said Wednesday it would stop collecting the fee and provide rebates to customers who have already paid it.
The FCC applauded the decisions. "Consumers should receive the benefits of the commission's action last summer to remove regulations imposed on DSL service," said FCC Chairman Kevin Martin. "The continued deployment of broadband at affordable prices for consumers remains my top priority."
The fees could have been a boost for the network expansion efforts of the telecom companies and a weapon in their emerging war with cable companies, which like phone companies want to build high-speed networks capable of offering customers a bundle of services, including VoIP phone calling, television service and high-speed Internet access.
"This is a long-term battle we're just in the beginning stages of," said telecom analyst Jeff Kagan. "Telcom companies and cable companies will battle it out for the next 20 to 30 years as the industry transforms itself in ways just beginning to become clear."
Future Shock
Having a dedicated revenue stream that could have been set aside for network build-out would have enabled the telecom giants to fund such work without impacting their bottom lines, keeping shareholders happy in the short term while also building out networks for the long haul, Kagan added.
Verizon had essentially replaced the federal surcharge with like charges, with customers of its slower, 768 kilobits per second service, who had been paying $1.25 to the USF monthly, charged a $1.20 access fee, and those on the faster, 3 megabits per second service charged $2.70 per month, compared to the monthly USF charge of $2.83.
The plan quickly backfired, however, with press accounts sparking an outcry and one customer establishing a Web site that collected complaints about the new fees.
Consumers Union President Jeannine Kenney called the fees a "consumer rip-off" and a "blatant attempt to mislead consumers." She said the fact that Verizon and BellSouth had brazenly redirected the USF fee savings into their own coffers underscores the problem of having too few providers of high-speed access services, and serves as an argument for tighter regulation overall.
"Given this transparent effort to nickel and dime consumers, both Congress and the FCC should be skeptical of the carriers' arguments that government oversight of broadband, including preserving strong network neutrality requirements, is unnecessary," she said.
The FCC had ruled last year that starting Aug. 1, DSL providers no longer needed to collect the USF surcharge, which is used for things such as publicly available Internet terminals and phones in remote and impoverished areas. The FCC is also weighing a plan to change how the USF is collected overall, with a flat-fee, numbers-based plan on the table at the agency. Advocates for the poor and others say such a plan would punish low-income phone users and provide an unnecessary discount for business users.