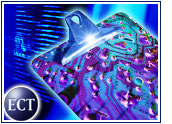 In a strong move to execute its new storage software strategy for Linux, Veritas Software has purchased US$1 million worth of patents from Storage Engine.
Earlier this week, Veritas outlined the next phase in its strategy to lead the Linux storage market, including the release of new products and partnerships with industry leaders.
As a first step, Veritas has released clustering and network attached storage (NAS) software for Linux, and has also announced a series of initiatives to bring Linux solutions to market with Dell, Hewlett-Packard, IBM, Intel and Red Hat.
Immense Opportunity
"We view Linux as a strategic platform with immense growth opportunity," said Gary Bloom, Veritas Software's chairman, president and chief executive officer.
Indeed, the Linux server market will grow from $2.5 billion in 2002 to $15 billion by 2007, according to Giga Information Group.
Veritas executives said the company's aggressive moves this week were an acknowledgement of the growing interest on the part of large customers in using the Linux platform.
Next Up NAS
The new Linux strategy was necessary to round out the company's platform support, said analysts. However, the network attached storage strategy is especially important, according to Giga Information Group analyst Lofgran Anders.
NAS devices are high-performance storage appliances that allow clients and other servers on a local area network (LAN) to share data. Sun Microsystems and IBM, among others, are playing in this nascent market.
"NAS is an emerging area," Anders told the E-Commerce Times. "There is a lot of opportunity there for Veritas."
Million-Dollar Ideas
With such an immense opportunity at hand, Veritas executives are putting their money up front, investing $1 million in intellectual property that will give the company the ability to broaden its range of storage solution offerings.
Storage Engine develops fault-tolerant solutions — such as Synchronix, Synchronection 2 and Raven systems — that store, protect, manage and replicate data in complex networks.
The patent purchases are no surprise to analysts, as Veritas continues to seek new market opportunities to complement its core offerings.
"I expected Veritas would spend some money to get patents or even acquire companies in the future to expand their product portfolio," said Anders. "They need to expand to remain competitive."
The Battleground
Veritas is competing with a long list of companies that are focusing on areas outside its core strengths, like storage resource management and SAN management.
According to analysts, the company is staking its claim in these and other areas of the storage market, which is expected to rebound in the near term.
"Veritas needs to leverage the influence they've had in the back-up market in order to expand its core storage business," said Anders.
Veritas executives were unwilling or unable to comment on the patent purchases.