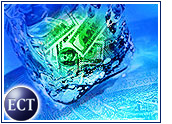 No one in the dot-com world was pinning great hopes on venture capitalists before September 11th, and since our national tragedy, many believe such investors have all but disappeared.
The truth is that like the rest of us, they have not disappeared. They're simply regrouping and trying to determine what's next.
By most accounts, the U.S. economy took its greatest hit in decades as a result of the terrorist attacks. The National Venture Capital Association asked 60 companies what the outlook might be for investing in startups, and most said it was not promising.
According to the NVCA, venture capital firms have US$40 to $50 billion to invest this year, but much of it is already destined for companies in which they have already invested.
Therein may be the rub for potential startups. Venture capital firms are not actively looking for new risks, especially now.
Back-Door Deals
Some analysts believe venture capitalists might surprise us with a different type of strategy now. It may be that VC firms will indeed fund selected new dot-com startups, in exchange for a bigger piece of the company.
For the startup, it's a mixed blessing. It may signal an opportunity to bring a new idea to the marketplace, but it will be tougher to get there, and once there the entrepreneur will have had to sacrifice a larger stake in the company to the investors.
If you want to interpret that move among investors as a form of capitalizing on a national crisis, so be it. The ethics of the situation may be questionable, but any new investments right now could help stimulate economic growth.
Who's Hot?
Make no mistake about the possible recipients of new VC funding. Business-to-consumer (B2C) e-commerce firms are going to find themselves low on the investors' priority lists.
Instead, VC firms are likely to go after broadband service providers, network security software manufacturers and network technology servers, among others.
Look for investors to become far more tech-savvy in the near future, and expect the companies looking for capital to have to work much harder on their business plans.
Potential recipients of new funding will have to prove themselves now in ways they never considered before. While there is always risk involved in investing in startups, VC firms are likely to want to reduce the unknowns now more than ever.
Downturn or Landslide?
While no one in the VC industry wants to utter the dreaded word "recession," most quietly believe it is inevitable.
The NVCA's poll found that most respondents believe the flow of capital to startups will be sluggish at least through the end of next year. That's grim news, especially since the $40 to $50 billion that will be invested this year is already far below last year's $93 billion.
What it means for dot-coms is that to simply get off the ground now, they will have to find new sources of revenue, and then be extremely diligent in their operations.
The free-wheeling pioneer days are over.
Working for A Living
I've watched electronic commerce companies showered with money for a few years now. Since I count myself among the masses who work hard for a living, there was always something amiss watching entrepreneurs — many in their 20s — with their hands out, almost expecting the cash to come to their way.
The next phase of e-commerce is most likely going to be about earning it, rather than expecting it. Venture capitalists will participate, but they will not bankroll it. There is a significant difference in the acts of investing and underwriting.
My expectation is that businesses are now going to be established with stronger plans, tighter bank accounts, longer hours, more sweat and a more realistic vision of what is possible.
If it sounds much like the old days of commerce in America, be aware that many of those long-ago established companies are still around.
Take note, e-commerce.
What do you think? Let's talk about it.
---
Note:
The opinions expressed by our columnists are their own and do not necessarily reflect the views of the E-Commerce Times or its management.
---