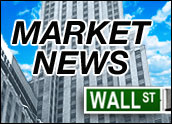 The dark side of an increasingly sunny economy revealed itself Monday when the Commerce Department reported that the U.S. trade deficit rose sharply to an all-time high of US$48.3 billion in April.
The record trade deficit — the difference between the value of goods and services imported and exported — was spurred on by consumer demand for cars, electronics and retail goods, the report said. Higher oil prices also helped balloon the figures. The gap grew 3.8 percent over April, when the deficit stood at $46.6 billion.
In a separate report, the Commerce Department said retail sales rose at a healthy 1.2 percent in May, reversing a decline in sales in April and further underscoring that the economy is on solid footing again.
Trade Show
The trade deficit actually consists of two numbers, the hard-goods deficit, which in April rose $1.8 billion to $53.2 billion, and a services surplus, which rose just a fraction to $4.8 billion. The U.S. has long exported more services, such as business and technology consulting, than it imports.
Commerce Department spokesman Nick Orsini told the E-Commerce Times that with oil and automobile imports stripped out of the data, the deficit still rose, but only slightly, up 0.3 percent.
Oil prices are expected to ease in coming months, he noted, and automobile imports are subject to seasonal shifts.
"The data from any given month is less important than the trends," Orsini said. "We expect there will be a lot of interest in the May numbers to put this in perspective." Trade figures for May will be released in mid-July.
Good News, Bad News
Most forecasters had expected a decline in the trade gap as demand for U.S. goods from within the booming Chinese economy and elsewhere helped balance the trade scales.
Instead, economists said the data serve as further proof that the U.S. economy is growing strong and that the nearly 1 million new jobs added since March have resulted in strong consumer confidence and increased spending at the retail level.
Imports rose just 0.2 percent during the month to $142.3 billion. Making up the bulk of that amount were autos and car parts, which posted a record $19 billion, and consumer goods such as televisions and other electronics, which had a total value of $31.7 billion. Exports fell 1.5 percent to $93.9 billion.
So What?
Trade deficits are nothing new. According to the Progressive Policy Institute, the U.S. last had a trade surplus in 1975. And there is wide disagreement on the importance of the trade deficit, but most economists think the U.S. economy would benefit from a more balanced trade picture.
The PPI notes, for instance, that the United States actually had a trade surplus during much of the Great Depression.
"In and of itself, a trade deficit says very little about the economy," PPI analyst Jenny Bates wrote in a recent report. What matters more is how the U.S. economy puts the capital it is "borrowing" from other countries to use. If it is used to boost U.S. productivity, such deficits can be a positive in the long run, she added.
Others say the growing gap reflects the fact that less U.S.-made goods are being sold overseas, which in the long run is bad news for American workers.
There is hope in some quarters that the booming Chinese economy will help restore some trade balance. That notion got a boost earlier this year when most of more than $2 billion worth of telecommunications hardware, software and services contracts doled out by Chinese carriers went to companies with U.S. operations or headquarters.