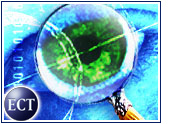 Nine months after the launch of controversial, airline-backed travel site Orbitz, the U.S. Department of Transportation (DOT) is seeking more information in an ongoing probe of the company's practices.
The DOT has requested additional information from airlines, Orbitz and other travel companies about the site's business practices.
In a statement provided to the E-Commerce Times, Orbitz general counsel Gary Doernhoefer said the site welcomes the increased scrutiny.
"Unfortunately, competitors continue to wage a well-funded campaign against Orbitz in an effort to snuff out new competition," Doernhoefer said. "Statements that carriers have refused to discuss giving Web-only fares to other sites are patently false, as evidenced by the public announcement of such deals by rival online agencies."
Cheers and Jeers
Orbitz critics welcomed news of the continuing investigation. The Interactive Travel Services Association (ITSA) called on the DOT to aggressively investigate the travel site's practices.
"All along we've maintained that carriers were going to provide fares to Orbitz [that] they were not going to provide to anyone else," ITSA executive director Antonella Pianalto told the E-Commerce Times. "Given that those carriers control 80 to 85 percent of the domestic air travel, that's clearly not a competitive practice."
Pianalto said informal studies done by her group found that 60 percent of the company's lower fares come directly from Web-only ticket prices that it offers exclusively. That contradicts the site's claims, when the government investigation began, that most of its lower fares would result from its enhanced search engine and not from tickets made available through its airline backers.
"It shouldn't take a lot of investigation to see that the lower fares are only available on Orbitz a good portion of the time," she added.
Controversial Beginnings
Formed in early 2000, when it was known informally as T2, Orbitz originally planned to launch in June of that year. Its takeoff was delayed for about a year, partly because the U.S. government investigated complaints that the site would stifle competition.
Orbitz went live last summer behind a promotional blitz. The company soon reported traffic that exceeded expectations and said it would hire additional customer service staff to handle the surge. Late last year, Orbitz told the DOT that the site had improved the online travel sector by prompting existing firms to redouble their customer service efforts.
Fast Learner
Meanwhile, the site has leaped into the top tier of online travel companies in terms of traffic, Nielsen//NetRatings analyst Lisa Strand told the E-Commerce Times.
According to NetRatings data, Orbitz ranked third behind Expedia (Nasdaq: EXPE) and Travelocity (Nasdaq: TVLY) in January. But among the three heavyweights, Orbitz saw the biggest gains in traffic since last fall, drawing a unique audience of 6.9 million, up 72 percent from 4 million in September 2001.
"Orbitz has grown quite quickly," Strand said. "When you look at travel spending online, it continues to increase a lot faster than travel spending in general. That may have provided enough room for another major player to enter the space."
Swinging Back
For its part, Orbitz came out swinging against its competitors. In his statement, Doernhoefer said the DOT also should look into other travel sites.
"Orbitz urges the agency to examine how Expedia in recent weeks has been able to expand its market share to become the dominant Web-based travel agency, while cooperating with Travelocity in an organized lobbying campaign to assure that Congress helps them maintain their cozy duopoly," he said.