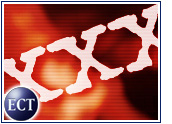 The U.S. Federal Trade Commission (FTC) said Tuesday that it has approved a settlement agreement with two adult Websites that had been charged with running deceptive "free trial" offers and placing unauthorized charges on consumer credit cards.
According to the settlement documents, Voice Media Incorporated (VMI), whichowns and operates several adult entertainment Web sites, instructed consumers toparticipate in the "free" membership offer by clicking hypertext links thatstated "100% Free Membership Click Here!" or "Next."
The conditions of themembership then stated, "Free trial membership renews at monthly ratesunless canceled within 7 days."
The FTC alleged that VMI began charging consumers on the date that theconsumers first provided credit or debit card information, and in numerouscases, even after they canceled within the seven-day window.
Settlement Particulars
The terms of the settlement agreement prohibit VMI from automaticallybilling consumers after a free-trial period expires without first sendingthem notification.
In addition, the settlement provides that VMI can only request credit-card information — exceptfor the purposes of age verification — if VMI provides consumers with"clear and conspicuous" information about membership costs and the length ofany free trial.
VMI is also prohibited from changing the terms of its agreements, cancellation or refund policies without first giving consumersthe opportunity to cancel their memberships.
Common Scam
Adult content Web sites have been the subject of more than one investigation by the FTC for illegally charging consumer credit cards. Indeed, the agency puts fraudulent Internet porn credit-card scams as No. 4 on its list of "Top 10 Dot-Cons."
Porn credit-card "cramming" targets the Web surfer who gives anadult site his or her credit card number because the site says it needs thenumber to verify that the visitor is of age.
After obtaining the credit card data, the porn site starts billing the credit card without authorization.
One More Time
In October, the FTC charged Verity International Ltd. (VIL) and its principals with billing consumers and attempting to collect payment for Web-basedadult entertainment services and international phone calls that were not purchased or authorized.
The defendants were also charged with misrepresenting that consumers were not legally obligated to pay, regardless of whether the user actually accessed the services.
The Web sites contained a dialer program that provided users with access tothe adult site without verifying whether the user was the line subscriber,and the calls were made without asking the user to authorize charges forso-called "videotext" services, the FTC said.
In the VIL case, a U.S. court in New York issued atemporary restraining order against the defendants, freezing their assets.
Fraud Central
The FTC received over 25,000 Internet fraud complaints in 2000. Since 1994,the FTC has brought 182 Internet-related cases against approximately 593defendants.
To date, the agency has collected more than $55 million inredress for victims of Internet fraud and deception.