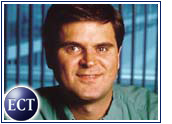 According to reports published Thursday, the U.S. Federal Communications Commission (FCC) has tentatively recommended approval of the $183 billion (US$) merger of America Online, Inc. (NYSE: AOL) and Time Warner, Inc. (NYSE: TWX) — given the companies unequivocally agree to meet conditions for loosening control of Internet access.
This recommendation is said to be part of a draft order circulating at the FCC. The commission could still move to block the deal, one of the largest in corporate history, if AOL and Time Warner do not adopt its substantial proposals.
The FCC draft order reflects the rising concerns among regulators about the control that AOL Time Warner could wield. The merger is also being scrutinized by the Federal Trade Commission (FTC) in Washington, D.C. and the European Union in Brussels.
High-Speed Access at Issue
A main sticking point for the FCC is that a union of the giant Internet provider with the media monolith would stymie open access to high-speed Internet connections, at a time when the telecommunications industry has emerged as the leader in that area.
To prevent this anti-competitive outcome, the FCC is said to be pushing for AOL and Time Warner to formalize their pledge to allow rival providers of high-speed Net access to serve customers over their television cable systems. This move to enact an "open access" policy would prevent the merged company from discriminating against Internet service providers that they do not control or favor.
The companies reportedly would also have to supply customers with software that would enable them to freely select a provider of their choice. The providers, in turn, would be allowed to bill customers directly.
Anti-Competitive Concerns
Consumer groups have cast a critical eye on the merger and worry it will lead to anti-competitive practices, leaving customers with fewer choices and higher prices. In joining with Time Warner, they argue, AOL acquires one of the largest cable systems in the country and gains a material interest in opposing open access.
Critics have also called for Time Warner to divest its partnership with AT&T as a condition of the federal approval. The two companies are the largest providers of cable service in the U.S. and are joint investors in a cable partnership.
Bonding these players with AOL, the FCC draft reportedly cautions, "would create a powerful duopoly through which AOL/Time Warner and AT&T would have the ability and incentive to coordinate their cable deployment strategies."
The draft further warns that this enhanced partnership would control more than half of all U.S. cable lines, half of most popular programming, half of the dial-up Internet subscribers and three-quarters of all broadband customers.
The FTC, which is in the preliminary stage of its investigation, is said to want the companies to make similar concessions to open up the Time Warner network to competitors.