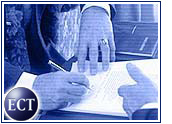 Ticketmaster Online-Citysearch, Inc. (Nasdaq: TMCS) has agreed to acquire Ticketmaster Corp. in a US$650 million deal that will join their online and brick-and-mortar ticketing and reservations businesses, the companies said Tuesday.
As part of the transaction, Ticketmaster Online will issue 52 million Class B shares to USA Networks subsidiary Ticketmaster. The venture will increase the network's equity from 49 percent in Ticketmaster Online to 68 percent in the combined company, which will be renamed Ticketmaster.
The deal is expected to be completed in the first quarter of 2001.
Pasadena, California-based Ticketmaster Online operates its namesakeInternet ticketing arm and the Citysearch network of local Web sites, as well as subscription-based matchmaking service Match.com.
"Once separated at birth in order to grow the online business, now properly rejoined with one word: ticketing — online, offline, wire line or no wire line, said USA chairman and chief executive officer Barry Diller, who will also assume the Ticketmaster co-chairman position as a result of the joint venture.
Growth Opportunities
According to the companies, the new Ticketmaster will have a database of over 20 million customers, including more than 12 million active customers.
The two companies said that the combination of their distribution platforms, systems capabilities and Internet technologies could facilitate entry into new ticketing, access, and reservation markets. In addition, the new company might introduce wireless platform services to their ticketing clients.
"We anticipate newfound capabilities and expertise that can only come to fruition through this combination," said Ticketmaster chairman and CEO Terry Barnes.
Boosting Revenue
Ticketmaster Online has been relatively successful with its business model. Last month, the company reported a smaller-than-expected loss for the third quarter and boosted revenue by 108 percent from a year earlier.
Gross transaction value on Ticketmaster.com was approximately $213.1million, as the site sold more than 4.7 million tickets. The company said Web purchases accounted for more than a quarter of the total tickets sold by Ticketmaster in the U.S., UK and Canada.
According to the most recent data from tracking firm Media Metrix, TicketmasterOnline-Cityseach was the 38th most visited site during the month of October, with nearly 7.5 million unique users.