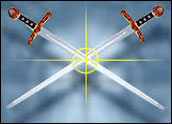 In just the latest example of a technology company aggressively protecting its intellectual property, Toshiba has filed lawsuits alleging that Hynix memory chips violate Toshiba patents.
Japan's Toshiba filed suits in Tokyo and in U.S. District Court in Texas. The Japanese suit alleged infringement on patents relating to flash memory technology used in digital cameras and other devices. The U.S. suit includes both flash memory and dynamic random-access memory, or DRAM, chips, which are used in computers.
Hynix and Toshiba had operated for the better part of six years under a cross-licensing agreement. However, the companies could not agree on a new deal after the original agreement expired late in 2002.
South Korea-based Hynix said in a statement it would respond to the actions and take appropriate "countermeasures" after examining the lawsuits more closely. Analysts noted that since the previous deal enabled cross-licensing, one or more cross complaints alleging infringement on Hynix patents by Toshiba are likely to follow.
For Hynix, the additional legal troubles come as it finds itself entangled in investigations over alleged price-fixing in the chip industry. One major chipmaker, Infineon Technologies, recently reached a settlement with U.S. regulators, sparking speculation that it would aid the investigation into other DRAM makers such as Hynix.
In addition, several jurisdictions, including Europe and the U.S., and some private chip makers, have all accused Hynix of using government subsidies to enable it to artificially lower the price of its chips.
Business as Unusual
For its part, Toshiba said the actions were "in line" with company philosophy. "We are determined to protect our semiconductor intellectual property and prepared to take action against any infringement of our patents," Shozo Saito, a vice president at Toshiba's semiconductor unit, said in a statement.
Observers say such lawsuits appear to have become the standard rather than the exception in many quarters of the technology sector, especially in the chip-making industry. Some companies might see such suits as leverage to win more favorable licensing deals.
Regardless of the results, however, the onetime downside is largely gone, said attorney Steve London of Brown Rudnick Berlack Israels. "Shareholders expect and demand that companies protect their intellectual property at all costs."
He said any stigma attached to filing lawsuits and moving aggressively against competitors or even erstwhile partners is long gone.
"Companies know that it pays to be aggressive in this area," London said. "In some ways, it's a good offense being the best defense."
Chip Stack
Hynix has been hit hard by heavy tariffs levied by the U.S. and Europe on its chips, moves that regulators say was necessary to account for illegal subsidies the company received from the Korean government. In the U.S., Hynix chips are hit with a tariff of more than 50 percent when they are imported.
Despite that handicap, Hynix has recently regained the second spot among all DRAM vendors, according to Gartner analyst Andrew Norwood, behind only market leader Samsung. Hynix, which was formed in 1999 through the merger of Hyundai Electronics and LG Semicon, had been out of the top two spots for more than four years before that quarter.
That resurgence might be one reason why Toshiba is acting now. "There may be competitive as well as legal reasons for the action," Norwood said.
Companies might be more reluctant to sign long-term supply deals with the company while there is the uncertainty of such a lawsuit hanging over it, for instance. Also, Norwood said competition among DRAM makers is expected to be ratcheted up next year as supply begins to exceed demand, and the following year as the strongest companies might launch price wars.
"We have probably seen the peak of the DRAM boom and more competitive times lie ahead," he added.