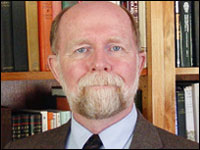 There's interesting food for thought in Intel and GE's 50/50 joint venture focused on developing management solutions for people in independent and assisted living situations, as well as those with chronic diseases.
The new company will combine assets of Intel's digital health group and GE Healthcare's home health division and build on the healthcare alliance they announced in April 2009. The companies will contribute existing products and concepts for remote patient monitoring and assistive technologies, such as the Intel Health Guide, Intel Reader and GE Healthcare's QuietCare sensor technology.
Why are Intel and GE launching a new company instead of simply continuing their original alliance? Because the dramatic increase of people living with chronic conditions and an aging global population requires a singular focus on new models of delivering healthcare and extending it into homes and other residential settings. The goal here is to develop and market products, services and technologies that promote healthy, independent living at home and in assisted living communities around the world.
Good enough — but just how on the mark is Intel and GE's new effort? Anyone who cares for aging or chronically ill family members and friends knows that the process involves countless difficult and complex decisions. Many of these concern the safety and efficacy of care, but many occur within the context of upwardly spiraling treatment costs. Beyond practicality and affordability, these issues often touch on and impact quality of life — that gray zone bridging the gap between how life is being preserved and how it is being lived.
Better Lives, Bigger Profits
Using technology to enhance the health and lives of aging and chronically ill people is the basic point of Intel and GE's new joint venture. Both companies have long been active in this space.
Intel's Health Guide can be used by patients to monitor vital data including weight and blood pressure and seamlessly deliver it to nurses and doctors. Intel's Reader can be used to translate written text to speech, a boon for those with failing eyesight or reading disabilities. GE's QuietCare infrared motion sensing system is designed to monitor patient activities and to alert care givers if someone falls or is in distress.
Overall, the effort seems well-grounded. IT is invigorating a wide range of complex medical treatments and practices, and the increasing availability of high speed wired and wireless connectivity helps make a solid argument for extending these benefits to patients' homes and communities.
These products should improve people's lives, but like any commercial enterprise, the new joint venture is not entirely altruistic. Forecasts suggest that the market for such technologies will increase from US$3 billion to $7.7 billion between 2009 and 2012. In addition, an expanding aging population and ongoing focus on improving the cost efficiency of medical care suggests that Intel and GE's venture will enjoy numerous, continuing commercial opportunities.
Tech-Savvier Seniors
Exactly what sorts of products will the companies develop and deliver? That is unclear at this point, though thematically they seem intent on remaining focused on monitoring, maintaining and improving the health of individuals residing independently and in assisted living communities.
In both of those instances, patients, families and facility owners face ongoing trade-offs in balancing care quality and cost-efficiencies. As the global population ages, count on those issues to become increasingly challenging — which should make effective, cost-effective IT-enabled treatment and monitoring highly attractive to caregivers ranging from individual doctors to medical institutions.
Beyond Intel and GE's shared interests and synergies, the most interesting aspect of their joint venture may be the ways in which the market is evolving in parallel. In the past, learning to work with and manage technology has tended to be a major hurdle for the elderly. However, as Baby Boomers and following generations head into their twilight years, they will likely carry along their penchant and expectations for high-tech innovation.
In essence, Intel and GE's new venture should position both firms to do very well by doing good in the years ahead. That success will be sparked in large part by aging generations of IT consumers who will be ready, willing and able to embrace next-generation healthcare technologies.
---
E-Commerce Times columnist
Charles King
is principal analyst for
Pund-IT
, an IT industry consultancy that emphasizes understanding technology and product evolution, and interpreting the effects these changes will have on business customers and the greater IT marketplace.