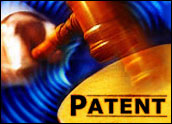 Digital video recorder (DVR) maker TiVo has won a jury verdict finding that rival EchoStar has been infringing on a "time warping" patent that is at the core of the DVR technology.
A jury in U.S. District Court in the Eastern District of Texas found EchoStar has "willfully" infringed on TiVo's patent, setting up possible appeals by EchoStar. The ruling also will likely lead to tough negotiations over licensing terms.
You've Got to Pay to Play
In a statement, TiVo said it was "pleased" with the outcome. "This decision recognizes that our intellectual property is valuable and will ensure that moving forward EchoStar and any others that want to use our patented technology will be required to provide us with compensation."
TiVo, which noted it holds some 87 patents around the world relating to DVR technology, said it would ask a judge to issue a permanent injunction against EchoStar's DVR products.
"We will also continue to vigorously defend our intellectual property for the benefit of our licensees and shareholders," the statement said.
EchoStar, meanwhile, issued a brief statement calling the loss "the first step in a very long process" and expressed confidence it will prevail in the end. It also indicated it would challenge the validity of the patent at the core of the case.
"Among other things, we believe the patent — as interpreted in this case — is overly broad given the technology in existence when TiVo filed its patent," EchoStar said. "We believe the decision will be reversed either through post-trial motions or on appeal. Additionally, the Patent Office is in the process of re-examining TiVo's patent, having determined there is a substantial question concerning the validity of the patent."
For now, though, TiVo has scored its second victory of the week, the first being the extension of its partnership with DirecTV.
TiVo's Suggestions
EchoStar's DISH Network subscribers will still be able to use their DVRs in their homes, the company said, but it did not say whether it will voluntarily stop selling the devices. The company already has a model on the market, the Dishplayer 7200 DVR, that TiVo has exempted from its patent infringement claim.
TiVo should gain a huge competitive edge from the victory, assuming it stands, because it can call the shots in terms of licensing fees and terms. The ruling should also help drive up the cost of rival DVRs and give TiVo a better marketing platform for its own DVR box.
The technology at issue lets users record one TV program while watching another.
"There are an awful lot of DVRs out there, and it'll take some time to sort out whether or not today's ruling applies to DVRs beyond EchoStar's," Sanford C. Bernstein analyst Craig Moffett said in a research note.
TiVo shares jumped 20 percent in after-hours trading Thursday. Major U.S. stock markets were closed for the Good Friday holiday.
Limited Window?
The legal battle may wage on for some time, with the larger EchoStar better equipped, at least financially, to hunker down and exhaust its legal recourses, which include direct appeals as well as pressing the patent office to nullify TiVo's patents as too broad.
Meanwhile, TiVo has a relatively small window of its own to propagate its DVR technology before other alternatives take hold. For instance, the arrival of high-speed interactive services that carry video over the Internet promises, eventually, to give consumers access to programming at any time they want, all but eliminating the need to record shows when they are broadcast.
TiVo could become an acquisition target for media-focused companies during 2006, as firms look for ways to get ahead of the curve on the coming convergence of television and the Internet, JupiterResearch analyst David Card said.
Viewed in that context, he said, it's not clear what role TiVo will serve, but it could become a gateway for true video-on-demand.
TiVo has embraced a connection to the Web, inking a deal with Yahoo that lets users program their DVRs remotely over the Web and making some programs and channels available for direct on-demand download using the Internet.