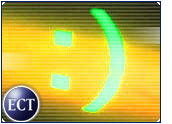 By its nature, January is a month of optimism. The "next year" in the phrase "wait until next year" has arrived. Of course, there's justified optimism and then there's wishful thinking.
But as 2002 settles in, there appear to be plenty of reasons to think that good days lie ahead for e-commerce.
So far, the e-commerce earnings that have come in haven't contained any major surprises. That is usually just fine with Wall Street, which likes to know where it stands. And despite some shrugs from the market, the outlooks have been solid as well. Yahoo! (Nasdaq: YHOO) increased its revenue forecast for 2002, and EBay (Nasdaq: EBAY) put out numbers that put it on pace to do US$1 billion in sales for the year.
Putting it all in perspective is difficult, but there is reason to believe that — at least in the short term — quarterly reports should bring mostly good news. Unlike in the past, when comparisons were being made against almost impossible-to-match quarters, 2002 will be compared with last year's results, posted in an already slumping economy and a stunned dot-com sector.
Given where dot-com stocks were in 2000, it is unlikely that investors will be smiling all the way to the bank, but at least there should be less gnashing of teeth on the way to the accountant's office.
Shrinking, Shrinking
There are fewer e-commerce players, to be sure. That's not necessarily good news at first blush, but there is reason to believe the survivors are the best equipped to help e-commerce thrive. Those with cash are busy acting as digital missionaries in countries that are still getting their Web feet wet, with EBay and Amazon (Nasdaq: AMZN) leading the charge to scour the globe for potential future e-commerce markets.
At the same time, the e-tail field has shrunk in another way as well, in part due to the hard lessons learned by dot-com shakeout victims. After analysts looked long and hard at the shakeout, fewer issues were left over for e-commerce to face on a regular basis.
Instead, the same handful of oft-repeated concerns remain, from security and privacy to shipping and customer service. While all of these are tough tasks, many of them are manageable, giving rise to hope that some progress can be made on all of them in 2002, even if none is absolutely resolved.
Getting Smart
Another reason to be optimistic? E-commerce is less likely to do dumb and dumber things in 2002. There will be few, if any, of the types of stunts that were designed to be publicity grabbers in the past. Those stunts ranged from towns taking on a Web site's name to people naming their children after dot-coms — and, lest we forget, the broadcasting of the daily lives of people locked up and living solely on the Internet 24/7. By now, we have moved past the goofy activities that felt about as substantial as the antics of college students cramming themselves into phone booths.
The stunts had little real value in terms of convincing people that e-commerce was here to stay. Now that they're gone, the industry can start to let its true self shine through. Let the buying and selling do the talking.
School's Out
Meanwhile, online travel has a chance to show that it's not just an echo of the original dot-com boom. Travelocity (Nasdaq: TVLY) managed to eke out a pro-forma profit in the fourth quarter despite the aftermath of September 11th. Priceline (Nasdaq: PCLN) will report in early February. If profits can be made — or losses kept to a minimum — in times of terrorism and war, the long-range outlook can only be described as full of potential.
The field can't remain as crowded as it is, but we've already learned that individual companies can fail without taking the entire sector down with them. In fact, we've learned a lot.
E-commerce is another year older, maybe even a few years wiser, which is another reason to keep the faith.
What do you think? Let's talk about it.
---
Note:
The opinions expressed by our columnists are their own and do not necessarily reflect the views of the E-Commerce Times or its management.
---