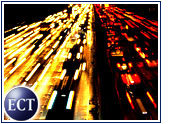 There is little question that the number of home users accessing the Internet via broadband will continue to grow. With promotional packages pushing the convenience of an "always-on" connection, consumers likely will be attracted to this technology in droves.
By the end of 2007, broadband's share of the Internet access market will have more than tripled, according to a study released last week by the Yankee Group. Such widespread adoption of DSL (digital subscriber line) and cable Internet access is expected to change both the shopping habits of consumers and the selling strategies of e-tailers.
More Features
Streaming video, improved and more frequent use of audio, 360-degree virtual reality tours and 3D modeling are among the technologies that are likely to find their way into mainstream shopping experiences as broadband takes hold, according to Andrew Bartels, vice president of technology and electronic commerce strategies at Giga Information Group.
Improved features will include the "ability to go inside a rental property, a condo or a hotel using streaming video, and be able to walk from the lobby out into the pool and see what the resort looks like before you book it," Bartels told the E-Commerce Times.
Incremental Improvements
While such virtual reality features are still a distant dream for travel reservation sites like Cheaptickets.com and Trip.com, the move toward adding new features for broadband users has already begun, according to Kate Sullivan, a spokesperson for Trip Network, which manages both sites.
Sullivan told the E-Commerce Times that both are in the process of implementing different viewing options for broadband and dial-up users. An e-mail receipt response feature already lets customers choose rich or plain text, she said.
The company estimates that between 20 and 40 percent of itscustomers access the Internet via broadband. It is planning to serve more broadband users in the future by increasing use of Flash and other multimedia applications, Sullivan explained.
Informed Buying Decisions
Although consumers accessing the Internet on speedier connections may be met with increasingly media-rich e-commerce applications, Bartels expects that broadband's always-on connection — not a multimedia extravaganza — may be the spur for any increase in online consumer spending.
He noted that the convenience of a constant connection makes ordering a much easier process.
Customer Relationships
Companies that offer more information via pictures, video or other multimedia also may cultivatebetter customer relationships, Gartner research director Whit Andrews told the E-Commerce Times.
"If you can improve the likelihood that [customers] can buy what they want, and that they can make what they bought work, then you're going to dramatically improve your returns — and your ability to preserve a positive relationship with the person who spent the money on you," Andrews said.
Critical Mass
But the day when a critical mass of customers access e-tail sites via broadband, justifying a significant investment in media-rich features, has not yet dawned.
For a "mass" audience to exist, according to Yankee Group senior analyst Mike Goodman, between 20 million and 25 million users would needto have broadband access. The Yankee Group has predicted that the number of broadband users in the United States will not enter that range until the end of 2003, when 21.3 million people are expected to have high-speed Internet connections.
By the end of 2002, the research firm estimated, 16 million broadband subscribers will be online in the United States, in addition to 54 million dial-up users.
"The crossover point in our estimation will probably occur in 2007, where there will be slightly more broadband subscribers than dial-up, with 41.7 million broadband compared to 40.5 million dial-up," Goodman told the E-Commerce Times.