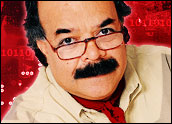 The Western World realized decades ago that small and medium enterprises, or SMEs, are really the main drivers of the economy. While big businesses are still necessary to preserve and maintain structure, they face considerable challenges.
The mega corporations of the last century have increasingly lost their edge to the smaller, nimbler organizations that have spouted all over the Western landscape.
Now, a new shift is underway: The Middle East has become fertile ground for SMEs to begin a grassroots revolution.
Critical Mass
When discussing the Middle East, there are several regional breakdowns to consider. The supercharged Gulf Cooperative Council, or GCC, includes Saudi Arabia, Bahrain, UAE, Qatar, and Oman. Then there is the larger area consisting of the Middle East and North Africa, known as MENA.
The GCC nations are in a major transition — a dramatic and powerful shift on the new business formation front that is spurring the mass incubation of new enterprises all over the region. Dubai, United Arab Emirates, is now a dynamic place unmatched on the planet. It is the prime example of activity fueling this enterprise growth, and its success has taken confidence to new heights.
Both in terms of speed and operational proficiency, the Middle East business expansion echoes the1990 American e-commerce boom, which erupted in a chain reaction of one success generating several others — simultaneously.
Although some refer to the American boom period as "irrational exuberance," the dot-com bubble burst was only a small hiccup in the context of the e-commerce revolution's long haul.
Now, a similar pattern is emerging in the Middle East. There may be a bump here or there during this massive growth period, but the new economy is gathering momentum and approaching its own critical mass with signs of longevity.
Cultural Integration
The shades and colors of extreme diversity combined with a variety of loosely floating ideas can merge into an awesome force. In fact, sometimes it takes crude differences and wild ideas to germinate great original concepts.
The Middle East is like an extraordinary bazaar of strange concepts, traditions, styles, personalities and nationalities parked in various geographies — very much like the diversity in America during the last century that made it a hot spot for innovation and the introduction of hundreds of new concepts to the world.
The same situation is in the making in the Middle East. Diversification and cultural integration are creating a nurturing environment, and technology is offering the tools to produce new concepts in a world-class manner. SMEs in all of the GCC countries are poised to achieve big gains.
Image and Branding
Today — and throughout history, for that matter — everyone is branded, whether by origin, ideology, appearance, behavior or any of hundreds of other factors. Everyone is branded. From mega personalities to little individuals, from governmental institutions and big organizations to small businesses — nothing is left untouched.
Nothing is inherently wrong with this, but it is important to acquire advanced tactical skills to develop a deep understanding of this external branding force. It is possible to combat undesired images with a professionally executed counteraction plan, and to continuously achieve a sharper, more desirable image.
Savvy businesses know this very well, and this knowledge is now proliferating throughout the Middle Eastern region. This image-building is going to set some new standards likely to be adopted across the globe. The Middle East is now becoming as aware of image and branding as the West has been for decades.
Nationalization Issues
The GCC countries are facing population and foreign workforce imbalances and therefore want to train their own nationals to become the driving force behind the business and corporate interests in their own countries.
The issues of nationalization are being discussed at all levels; this also is creating a positive interaction among nationals to take direct, active roles rather than react passively. Nationalization is fueling education and active engagement.
When blended with the presence of a foreign workforce, this drive creates a new kind of energy of its own. That is exactly what the new business climate needs — a blend of highly efficient working environments. Nationalization is a very good thing, and the sooner the locals pick up steam, the better for all sides.
Opportunities for the World
Today, Dubai and GCC are offering golden opportunities to the global business community. The business activities in the region are increasing at record pace every day. Dubai is setting the standard, and every other city in the region wants to catch up fast.
Right now, Dubai International Exhibition Center, the largest convention center in the Middle East, has 365 days of bookings for major fairs, exhibitions and conferences. Millions of people are coming in to interact, exchange ideas, and form alliances. Sellers from all over the globe are converging in search of business in this super-rich region.
"We are the gateway to the world now, and we can show it in technicolor. Just come and see what we have done here in [the] last 10 years," says Sateesh Khanna, an India-born expatriate who has resided in Dubai for the last 30 years. Khanna is now the general manager at Al Fajer Information and Services, the largest exhibition company in the region and also the organizer of theSME EXPO to be held in January 2007.
"Easy access to ownership of your own business property and no taxes have made this the top location now, and SMEs are coming in huge numbers," Sateesh adds.
Some 15,000 members of the SME community will visit the SME EXPO from the Middle East and around the world. There will be some 300 SME related businesses showcasing their strengths and innovative ideas.
In theGolden Opportunity for SME in GCC conference, there will be some 1,000 delegates who will hear the top 20 speakers in this field. The theme is to offer a platform to create new alliances and to team up for greater exportable opportunities throughout the Middle East and MENA.
"Finally, we are ready to tackle this new frontier, and we invite businesses from all over the world to come and explore the golden opportunities this region has to offer to SME," says Winnie Lugon, the event manager of the SME Expo.
Tourism and general traffic to Dubai is increasing at a frantic pace, and people from all over the globe are exploring the city as a location for a major branch operation or Asian headquarters. This alone has spurred a boom in the real estate market and in foreign investments.
There is a certainly a brand new SME business revolution starting in Dubai and spreading all over the GCC countries. Right now, everybody is talking about being Dubai-bound or going GCC. All aboard.
---
Naseem Javed
is recognized as a world authority on global name identities, corporate image, cyber-branding and digital branding assets. He introduced The Laws of Corporate Naming in the '80s and also foundedABC Namebank, a consultancy established in New York and Toronto a quarter century ago. Currently, he is extensively touring the Middle East on the lecture circuit.
---