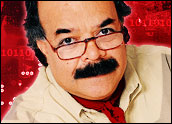 Currently, marketers on the national and global scene who are sophisticated and e-commerce-savvy are positioning their brand names with the year 2010 in mind. However, very few are poised to make decent progress in less than five years, so how will they achieve their goals?
If you tackle four critical marketing issues, you can set the wheels in motion in 2006 to guarantee that you'll reach your destination.
Heading in the Right Direction
Being busy and overly occupied pushing a brand maybe the biggest mistake in 2006. Is there a road map? Is there a game plan? Basically, is there a clear sense of direction, or are you on a wild goose chase? Are the blind leading the blind — and, if so, then why? Assuming the necessary directional knowledge exists, is it being clearly communicated within the company as well as to the outside world?
Without a map and navigational tools, as well as an articulated direction toward building a particular image, most brands are basically sitting in a parking lot. You don't want to join that crowd. Periodic honking may support the illusion that you're on a freeway in rush hour, but it won't get you closer to your ultimate destination.
Movement alone isn't enough. As most corporations are simply freeloading copycats of each other — tagging along in a pointless journey of nomads of endless caravans — the issue of a clear direction is more important then just going forward.
Without a clear direction and a well-communicated commitment to an image-building strategy, a brand is just a promotional darling with some traditionally formatted, old-fashioned, bottomless budgets keeping it in a perpetual state of limbo.
Most players don't understand the art involved in discovering a proper direction; they are just too busy pushing their current brands and too consumed with watching others crash and burn. For many corporations, that vantage point seems comfortable, but it doesn't illuminate any of the reasons behind the worsening sales results of their own branding.
Rather than continue on the road to oblivion, it would be better to stop the journey — even for a minute or a day — and figure out every stage of the process. Being busy and overly occupied pushing a brand may be the biggest mistake in 2006. Direction 2010 requires a clear point of view and strong communications. Start 2006 with a good map and yell out every turn, so that no one gets lost on the way.
Seeking Wisdom
The customer is getting smarter by the day; if a brand is maturing monthly, then there is a serious disconnect. Is there any intelligence left in the brand? Does the selling proposition make any sense at all? Is it just a combination of dumb ideas, packaged with dumber designs, chased by some crazy branding circus and ultimately left for the wolves to devour? Is it just a loosely structured, meaningless slogan that needs to be plastered everywhere to justify it's budget-busting cost? If so, it's giving branding strategy a bad name.
The customer is getting smarter by the day; if a brand is maturing monthly, then both parties have a serious disconnect. The new benchmarks are what the brand offers very smartly to the very smart customer on a daily basis. The art of fooling gullible customers is certainly lost, and good riddance.
The logo, design, packaging, copy, ads and commercials leading up to positioning must be exquisitely balanced with the recipients' understanding and expected level of appreciation. In the past, advertising made it possible to induce consumers to behave like sheep, but those days are gone. Today's consumers have given advertisers the herd mentality.
Corporations acting like zombies under the influence of bizarre campaigns are preoccupied with simply copying each other. To be wise requires some thought. In 2006, it is critical to allow wisdom to flow over brands. Start 2006 with an extremely serious look at your real purpose, and challenge the wisdom of your corporate and image-building strategies.
Identifying Value
Most corporations, in reality, wouldn't be able to explain their value relationships or even define the term. Is there real value? Is there real taste, flavor and design, along with a real identity, or is mumbo-jumbo all you have? Customers want their real experiences reflected and connected to their very specific and personal needs — not generally perceived notions of needs that apply to the mob.
Challenge the marketplace with customization that matches particular needs. Customer loyalty is vanishing fast as shoppers hunt for the best deals and values. In order to retain and build loyalty, there is nothing like having customer knowledge and information — something less then 1 percent of corporations understand, judging from the number that have good systems to manage this big task.
Corporations have convinced themselves that they know how to provide value to customers based on the information they have collected. Most corporations, in reality, wouldn't be able to explain their value relationships or even define the term. To create value, get to know your customers. In 2006, investigate the microscopic details.
Get an Attitude
Corporations spending millions on advertising and promotions may sacrifice 95 percent of their brand name equity if they lack an ownership attitude.Is there an attitude toward ownership? Truly original and very powerful brand names are always exclusively owned. Only look-alike, sound-alike brand names are owned by the Toms, Dicks and Harrys of the world. Who really owns your brand, and how unique and powerful is its brand identity?
With millions of brand names and corporate identities clashing on the e-commerce playing field, it is imperative to own a Five Star Standard Name Identity. Otherwise, your entire operation will sink in the long run. No name, no game.
Big corporations that have millions of advertising and promotional dollars to spend stand to lose 95 percent of their brand equity if the name seems identical or even too similar to hundreds of others.
The old advertising and spending model won't get you a Five Star Name identity and may move you from the frying pan to the fire. In 2006, insist on a Five Star Standard of Naming, and go for 100 percent ownership of your brand.
Recommendations
There are mega-shifts in branding taking place right this moment. One is the swing of the pendulum — probably too far — toward the adoption of nationalistic over global brands. Another is the rejection of silly branding notions. The arena is very active; today, it's all about getting attention and staying highly visible. In 2006, only those management teams that have a very deep understanding of these cutting-edge branding issues will survive.
---
Naseem Javed
, author of
Naming for Power
and also
Domain Wars
, is recognized as a world authority on global nameidentities and domain issues. Javed founded ABC Namebank, aconsultancy he established a quarter century ago, and conducts executiveworkshops on image and name identity issues. Contact him at
[email protected]
.
---