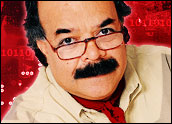 All of a sudden, there is a rush to secure a copyright on any distinct smell from our daily lives and exclusively use it in conjunction with a branded product or a service.
Like the smell of bread in a hot oven at the bakery to be used by a sandwich maker? Yum!
Or like the smell of Gouda cheese and its notorious, whiff of dirty socks, to be exclusively used by a socks maker? Yuk!
Ridiculous Attempts
So here it is! This is what happened to the most recent, notably aggressive attempts by Paris-based company Eden Sarl, which tried very hard to get the smell of strawberries exclusively copyrighted for products of soap, stationery, leather goods and clothing, etc.
Initially, EU trademark agencies refused the company's early applications. So, Eden Sarl took it to their regional, second-highest courts. Just recently, these courts, too, rejected their application.
So what's all the fuss?
The smell of armpits, dirty laundry and soiled diapers are all now sought-after scents, as companies, pursuing smelly-branding, have all lined up, excited to have exclusive rights to aromas that they can use to bring some odor to their lifeless products … like peachy-smelly-bras or chocolate-smelly-underpants, and so on. There are of course some not-so pungent odors, like those of apples, bananas and oranges, etc., but all the attempts for exclusive use have failed.
Expanding the Senses
This brand-new frontier is said to be giving a big boost to odorless brands. The general idea is that, by using smell as an exclusive sensory tickler, marketers could help their already-dead brands come to life. The concept is now considered by many to be a stroke of branding genius — and indeed, it does sound very sensory. But in reality, it's time to smell the coffee.
According to the practitioners of the trendy branding jockeys, every corporation is supposed to have its own branded smell now. Remember the fumes and the steamy whiffs when you enter a sausage factory, a Laundromat, beauty saloon or a funeral parlor?
Now just wait for the exclusive, powerful smell of a bank, where every branch smells the same. Perhaps there will be the smell of a fish store, a realty office with a smell of a rose-garden and soft music, all aimed to hypnotize the customers and get them to just repeat, 'Yes, master.'
What about the smell of a hotel? Smell of the airport or the last diesel taxi perhaps? The desperate hours of the desperate branding are already here. You not only need to hear and see the collapse, but now you can smell the rat, too.
When there is no proper name brand identity, and there is no sophisticated cyber-branding game plan, then there is certain panic, a desperation to find dumb and dumber things to do that will keep the branding circus going in all directions.
Distinguishing Marks
The EU courts said, according to BBC reports, that, "Strawberries do not have just one smell; this means that the different varieties of strawberries produce significantly different smells." Surely we now need some wine tasters and keen noses.
The company had wanted this fruity aroma exclusively for their product lines, just like the way some companies have attempted to claim exclusive corporate colors, which, incidentally, holds no water either and is no longer a winning case, as there are only few colors and a billion companies and products. Blue is no longer exclusive to IBM, but equally used by ten thousand other computer companies. What worked in the '50s as an exclusive color idea is no longer valid in post-millennium. Don't you smell trouble here?
Still, as part of the craze for smelly-branding, hip brand managers are desperately trying to project a sensory message with an exclusive aroma. Checkbooks are being scented, clothes are pre-perfumed, and cars are wildly sprayed. Now you know why massage oils got scented and aromatherapy became so big.
Exclusivity Makes Sense Sometimes
For perfume companies, it's a normal thing to come out with an exclusive fragrance and sell it as an expensive branded perfume or colognes. But branding's rush after the generic smells from the public domain and claiming of them as exclusive for their product lines is a short-lived gimmick of the tricky. These branding attempts by the feeble few and their nasal-blocked minds should and will fail.
Any brand can develop any original fragrance and use it just like any fashion brands have already done so successfully, but to say that the smell of the ocean and its sea salt is exclusive to a tire company is really having the creative noses buried in merde! Phew, that's some perfume!
---
Naseem Javed
, author of
Naming for Power
and also
Domain Wars
, is recognized as a world authority on global nameidentities and domain issues. Javed founded ABC Namebank, aconsultancy he established a quarter century ago, and conducts executiveworkshops on image and name identity issues. Contact him at
[email protected]
.
---