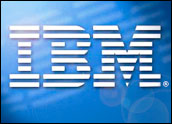 IBM's recent Enterprise 2013 conference in Orlando, Fla., was the Systems and Technology Group's inaugural event focusing on high-end business solutions. So it was no surprise that the CIOs, partners and IT practitioners — data center admins and managers — who work with IBM's System z mainframe and Power Systems platforms were thick on the ground.
In a literal sense, these groups represent the company's core IT and business constituencies. With the IBM mainframe's 50th anniversary just around the corner (April 2014), the company is the only U.S. IT vendor still building these solutions, and System z constitutes more than 90 percent of the global mainframe market.
IBM's Power Systems owns well over half the market for enterprise Unix/Linux solutions, a position that neither of its chief competitors — Oracle/Sun and HP — seems ready or willing, let alone able, to challenge.
Stick With the Old but Bring in the New
However, those business-critical IBM markets are also under intense pressure. While sales of mainframe MIPS (the "millions of instructions per second" benchmark measurement for System z solutions) continue to ramp up year over year, revenues have been lagging. In short, IBM is selling more and more mainframe capacity but at lower cost/margin.
Similarly, sales of Power Systems and competing HP and Oracle/Sun platforms have fallen as customers move traditional Unix workloads and applications to x86-based servers and alternatives, including cloud computing services. So while Enterprise 2013 featured a wide range of System z and Power Systems technical sessions, the conference also focused a great deal of time and attention on pitching mainframe and Power for emerging cloud, Big Data/analytics and security scenarios.
For those of us who follow IBM regularly, this was old news — the company has long espoused the value its traditional enterprise platforms represent in these new and emerging markets. In fact, some might argue that IBM's messaging around virtualization and cloud sometimes escalates from vociferousness to stridency, and thus plays into competitors' hands, but the stakes couldn't be higher.
Despite all its achievements in developing and delivering innovation, the IT industry tends to be easily distracted by shiny new things and queasily willing to abandon tradition without a backward glance. So it behooves vendors of deeply established technologies, like IBM, to clearly define the continuing, hopefully expanding value of those solutions to the people who matter most — the data center professionals whose lives are touched and whose careers depend on the company's System z and Power Systems.
IBM's Transaction Leadership
Mainframe and Unix platforms arguably represent the epitome of enterprise transactional computing. System z occupies crucial data center positions in 90 percent of Fortune 500 companies and is the preferred backend system for a large majority of banks, credit card companies and financial services firms, IBM executives noted at Enterprise 2013.
In addition, the robust capabilities of Power Systems have made it the leading platform for enterprise databases, including Oracle and IBM's DB2, and related business warehouse, business intelligence and analytics applications.
That's all to the good, but do either or both product families deserve the strategic repositioning for emerging cloud, Big Data/analytics and security workloads? Yes, indeed.
System z and Power deliver highly robust and scalable virtualization, pooling and management features that are core to cloud computing functionalities and services. Both platforms support muscular analytics solutions and can be leveraged in numerous Big Data scenarios.
IBM System z's unequaled position in the financial services sector and in public sector agencies, including the Internal Revenue Service and Social Security Administration, serve as testimony to its security capabilities.
Transactional Evolution
At Enterprise 2013, however, the benefits both platforms offer for emerging applications and workloads in these areas were striking. The fact is that businesses and business IT are in the midst of a transactional sea change. As more and more companies and the processes and services they depend on move online and become mobile, business relationships and activities are becoming increasingly abstract.
Signs of this elemental change are everywhere, from expanding volumes of Internet-based retail sales to the ramping revenues of online and mobile advertising, to the growing importance of social networking-enabled customer business ratings and complaints. As companies move from bricks to clicks and face-to-face dealings become less and less common, transactions reflect and will eventually come to represent critical business relationships.
Don't forget to add "for good or ill" to that last statement, because if any core transaction computing characteristics — speed, accuracy, reliability, security — falter or fail outright, then the processes they support suffer, the relationships they represent can be inalterably damaged, and the organizations that employ them face serious — sometimes fatal — consequences to their reputations and brands.
With the stakes so high, why shouldn't organizations employ deeply established, long-tested transaction platforms like IBM's System z and Power Systems? More to the point, with the stakes so high, why the heck should they trust lesser known or less able solutions?
Final Analysis
Similar to other technical IT conferences, Enterprise 2013 was designed to educate data center executives, managers and administrators and address the questions they posed about the IT platforms and solutions they use every day. But IBM STG pursued another, significant goal during the conference — to get attendees to begin thinking differently about the company's enterprise platforms.
While System z and Power System solutions continue to reliably support the applications and workloads they always have, the platforms are also well-suited for use in emerging cloud, Big Data/analytics and security.
In fact, given the evolving nature of business IT, especially in sustaining and enhancing business relationships, it seems reasonable to believe that what is old in IBM System z and Power Systems transaction computing is on the way to becoming new again.