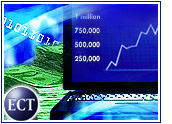 A company with a well-known brand spent millions building an e-commerce site with all the technological bells and whistles. Legacy systems were integrated, e-business processes streamlined and customer support programs fine-tuned.
But by the time executives were ready to introduce the new sales channel, their depleted budget had few marketing and promotion dollars left.
"The company did nothing to communicate the value proposition of the online channel over the other channels," Answerthink managing director William DuPont told the E-Commerce Times. "Ultimately, they wasted their money."
Hide and Seek
Most people think of Web hosting and marketing outlays when theyconsider launching an e-commerce site, but a laundry list of additional costs are not apparent at first glance, experts said.
In addition to hard costs — such as merchant account fees, liability and fraud insurance fees, maintenance fees and transaction fees — there are also soft, or hidden, costs. Such costs can not only swell a budget, they can make or break an e-commerce business.
Perhaps the most important hidden costs are not technology-related. People costs — customer service and customer acquisition — and a lack of planning often send e-commerce budgets through the virtual roof.
Back to Basics
According to analysts, e-commerce business owners must get back to basics. That means customer support — but the costs of providing top-notch customer service are typically higher than startups anticipate.
"When you talk about customer support via e-mail and call centers, which are essential, the expectation from typical buyers now are rapid, well thought-out responses to any questions," Answerthink director Paul Goggin told the E-Commerce Times. "If you fail to provide that, you can do irreparable damage to your customer relationships."
Customer acquisition is an expensive task, too, according to Aberdeen Group research director Kent Allen.
"Getting people to change the way they do things is a huge challenge," Allen told the E-Commerce Times. "You can't just write a letter announcing a new system. Many times you have to do a lot of hand-holding, talking about the benefits and showing them how the system works."
Planning, Planning, Planning
Planning is paramount. For example, one company in the lighting fixtures business thought it was ready to launch its site but discovered problems in its business processes. The order system was ready, but the company lacked the capability to offer different prices to different distributors.
Three more months elapsed while the business figured out how to present varied pricing information over the Web.
While some prelaunch challenges can be addressed and corrected, an overall lack of planning can spell disaster for an online venture. Horror stories abound aboutupstart e-commerce players that failed to research and understand the purchasing habits of their target markets.
"Even if you create a great commerce offering and spend a lot of money marketing it, if the target audience is not open to it, then it's really going to be an uphill battle," DuPont said.
Talking, Talking, Talking
While you are planning, said Allen, keep talking. Talk to your customers, your employees, your technology vendors and those vendors' customers. Asking a lot of questions in the beginning will help keep costs down later.
"If you jump into it without asking a lot of questions, it's like jumping into a taxi without knowing where you are going," Allen said. "You spend a lot more money doing that than thinking your trip through and getting there in the fastest way."