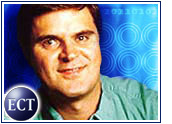 As tenures at companies go, Steve Case's trajectory at AOL was similar to that of a bullet fired straight up — it ascends at a fast rate but eventually plummets.
Case is widely credited as a visionary who grew AOL from a run-of-the-mill Internet service provider into a tech bellwether. But on the heels of the much-touted merger with old-media giant Time Warner, which was supposed to leverage both companies' content, advertising and broadband capabilities to drive growth, Case has encountered little else but failure.
Last week, Case resigned his chairmanship under pressure from stockholders who have lost tens of billions of dollars since the merger. Is his departure an isolated event, or does it reflect a general failure of new-media executives at old-economy companies?
A Whole New World
IDC analyst Jonathan Gaw told the E-Commerce Times that the question does not revolve around old versus new economy, but rather around an entrepreneurial attitude versus a mature company approach.
"Entrepreneurs are great at startups, and they're really crappy at bigcompanies," he said. "It is more of a function of stages. Every company isat a different stage, and you need different kinds of leaders for differentstages."
In Case's case, his hard-charging attitude and vision of AOL as an online mecca for fun-loving consumers and audience-seeking marketers were just the ticket when the company was growing from a small Virginia-based company into the world's largest Internet service.
In essence, Case was almost restarting AOL with each evolution of theonline service, making him an ideal leader for the company in the pre-Time Warner days. But the rules changed after the merger.
Case's Problem
When AOL bought Time Warner, Case attempted to meld his entrepreneurial spirit and new-media approach with Time Warner's traditional culture and mature management style. Those efforts failed — likely because the skills required at an old-economy company are so different.
Yankee Group program manager Andy Efstathiou told the E-Commerce Times that although the heads of Internet startups have diversified backgrounds and roles, in general they all work on developing a product and trying to identify a market need. These executives also build their workforces from scratch.
On the other hand, execs at mature companies spend a much larger percentage of their time selling existing products, as opposed to developing brand-new innovations.Old-world company executives also have established workforces, so they need the political skills to deal with those employees.
With such differing required skill sets, Internet executives likely are not a good fit to run old-world enterprises, Efstathiou said.
Enlisting the Old Guard
Indeed, even at startup companies, entrepreneurs can find themselves on the outs with the board of directors. As a firm begins recording revenue, an entrepreneur's skill set is no longer sufficient for the job. He or she is generally replaced by someone who has business experience and inspires confidence among both public and private investors. As the company grows and evolves to more advanced stages, new CEOs are recruited to run it.
To find those new leaders for startups, venture capitalists andstaffing firms usually turn to executives at old-world companies."They have an ability to manage a large workforce," Efstathiou said. "Theyhave the ability to enter new markets and to broaden the sales base andcustomer base of the firm. And that takes a different skill set than acompany that's building its products."
What's Next for Case?
Case's style definitely leaned toward the entrepreneurial end of the scale,so few were surprised that he resigned his chairmanship of AOL Time Warner.
"He built AOL from the ground up, he was a great visionary, and he servedhis role as entrepreneur," Gaw said of Case. "At this point in time, though, this is not the best time for him at AOL Time Warner."
Like many entrepreneurs, Case is not disappearing entirely from his role with the media giant. He will remain a member of the company's board of directors and will co-chair its strategy committee.
AOL officials were not available for comment on this story.
Case's Next Case
In a press release announcing his resignation, Case did not detail his future plans. Efstathiou noted that Case's skills could be useful in starting another company, or possibly entering the venture capital or investment banking fields. It seems relatively safe to say, though, that he will not become head of a UnionPacific Railroad or Dow Chemical anytime soon.
"He would understand essentially what the value of the different assets arein order to provide more accurate pricing as well as better corporate fitsfor these types of consolidations," Efstathiou said. "Over and above that, he has lots of contacts in the industry as well."
Although Case's future career path is uncertain, the eventual outcome for AOL Time Warner is even murkier. After posting the largest quarterly loss on record last year, the company is in dire straits. Under new leadership, will AOL Time Warner succeed in integrating its disparate corporate cultures, reviving its stock price and emerging as a unified force to be reckoned with? Or will it scrap the stated goals of the merger and rely on its old-economy properties to generate revenue, eventually spinning off the AOL division entirely? Only time will tell which way this merger tale will end.