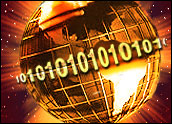 In the late 1990s, companies such asIBM and Ariba began rolling out the first global B2B networks.
Subsequently, online supply chain technology expanded to meet the needs of companies that sell to the average consumer, and B2C was born. B2C technology required the complex selling, configuration and order-management capabilities found in traditional B2B solutions, but also used portal-style Web sites that featured added flash, such as product ratings, reviews and promotions, as noted inPart 1 of this two-part series on B2B e-commerce.
Recently, some market leaders coined the term "B2E," or business-to-everyone, to refer to a value chain in which everyone — suppliers, so-called trusted partners, consumers, etc. — is properly represented in an ever-flattening, horizontal e-business platform.
As e-commerce technology has advanced, B2B platforms and networks have benefited from improved software methods, tools and standards — XML and SOA (service-oriented architecture) among them. As different flavors of B2B mature, slumbering giants such as India and China are getting into the act.
B2B Asian Style
The potential for major growth in the B2B markets is clear, particularly in Asia, where growth in manufacturing, international trade and incomes continue to outstrip that of other regions, according to Don Darby, director of supplier solutions at Ariba.
However, these are countries in which B2B networking is in the early stages of development, he added.Long a center of international trade and a doorway to China, the Asian market space as a whole has made strong B2B inroads. For example, a search for product suppliers onHK Products Net reveals hundreds of company names, even in niche markets.
All eyes have been turning toward mainland China, where one can find a fast-growing number of e-commerce providers.
Several B2B portals have popped up in South Korea, which in a few decades has developed into a major force in international trade and e-commerce. For instance, EC Plaza Network operates five B2B portals for SMEs (small to medium-sized enterprises) and claims a subscriber base of 400,000.
As politics play an increasing role in international trade and investment, government agencies actively participate in the B2B marketplace.
In the U.S., recently enacted corporate disclosure and compliance requirements, such as Sarbanes-Oxley and the PCI (payment card industry) standard, have contributed to an increased demand for new B2B features and functionality. In the European Union, a similar example is mandatory e-signature services for VAT (value-added tax) compliance, noted Sanjay Anne, Ariba's senior solution marketing manager for on-demand and platform marketing.
U.S. and EU governments are by no means the only, or even the most active, proponents of B2B e-commerce. As the Indian economy opens up and grows at a fast clip, local governments have launched their own B2B trade and e-commerce portals.
SME Business Services, for example, which is owned by a Punjabi government subsidiary, operates theSMEBS B2B portal, a comprehensive site that promotes small businesses and Punjabi exports.
Japan, which provided a template for economic development and growth across Asia, also actively promotes B2B links for companies around the world. Among them is that ofJETRO, the country's Ministry of External Trade, which hosts a B2B Web site that features the TTPP (trade tie-up promotion program) and supports searches for international business partners via the Internet.
Leading B2B Platform Vendors
Considering its importance and steady growth, the B2B market continues to attract a wide range of e-commerce technology and service providers. Likewise, B2B tools and technology have grown in number and quality.
"Since our first evaluation in the mid-1990s, commerce platforms have evolved [into] much more than a platform and toolset for building online storefronts," Mendelsohn stated in a recent Forrester Wave report that spotlighted commerce platforms.
"Today, they [behave] much closer to an application, and include packaged components and business logic far beyond the shopping cart," added Mendelsohn. "They can now also natively handle complex catalog structures, merchandising, campaign management, and sophisticated selling scenarios to drive revenue and efficiency. The vendors tap into their respective core strengths to enhance their commerce platform offerings."
E-commerce and IT executives are limited in the choice of enterprise-quality B2C platforms, unlike the number of choices in B2C and small to mid-range B2B platforms, Mendelsohn noted. "While mid-market commerce platforms are still plentiful, the booming but fragmented enterprise commerce platform market became a mature, consolidated one, as the post-2000 e-commerce technology spending drought weeded out weaker contenders."
For their study, Forrester's research team evaluated a qualified short list of seven leading e-commerce platform vendors, segmented into three categories: application specialists, enterprise application vendors and infrastructure vendors.
Among them are ATG,Comergent, Escalate Retail, IBM,Microsoft,Oracle andSAP.
Each vendor's platform was evaluated against 175 criteria in eight groups: product architecture, administration and management, catalog and content management, campaigns and marketing, customer management, order management, B2B capabilities, and reporting and analytics.
IBM was the only vendor to qualify for the Forrester Wave Leaders category in both B2B and B2C, whereas Comergent joined IBM in the B2B Leaders rank. Forrester's researchers noted Comergent's "highly modular approach," which makes its architecture "flexible enough to tackle the most complex B2B scenarios."
The report also singled out IBM's e-commerce platform's architecture and support for B2B contract and order management. It also praised IBM's Extended Site functionality, which "also makes it a good fit for firms that sell products under several brands or support multiple tiers of partners, offering the flexibility of separate sites and delegated management, but with the control to manage and reuse data assets across sites."
Any e-commerce platform must be flexible, said Carolyn Layne, vice president of marketing at Comergent.
"When a company has multiple products and services, they need a flexible platform that enables them to offer multi-divisional B2B, B2B2C or B2C products and solutions. As such, the platform also must be able to integrate into multiple back-end systems," she said.
"From the beginning, the Comergent platform was designed to support multiple storefronts and, in some cases, storefronts that can handle the complexity of integrating multiple third parties into the sales model," Layne added. "The latter scenario is typical of many of our customers who take advantage of both the storefront model, as well as the opportunity to cross-sell and up-sell between business units, as appropriate."