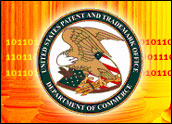 When AOL made a US$1 billion deal to sell patents to Microsoft last April, its stock jumped up about 43 percent on the news. After all, AOL could use a $1 billion shot in the arm. Who couldn't?
But what is behind this string of sales of patents? Why are patents so important to large tech firms like Microsoft, Google and Apple? Let's take look at what a patent is and how it can help these tech behemoths.
The Power of Patents
A patent is a form of intellectual property that gives exclusive rights to an inventor. These rights basically mean that the product or process so licensed cannot be legally replicated by anyone other than the patent holder without the explicit permission of that patent holder.
Some people say that a patent merely gives the patent holder the right to sue anyone who replicates the product or process without permission. Other people say that there is a setback to the filing and granting of a patent. That setback, they say, is the fact that anyone can look up the details of the patent and "knock it off," thereby replicating it, albeit illegally. The patent holder must then go through the process of suing the person or company who has infringed on the patent.
My take is that if the rightful holder of a patent, such as a large tech company, has "deep pockets," then anyone infringing on the patent is doing so at great legal and financial risk. This fact alone tends to discourage interlopers who want to profit from someone else's invention. For example, just think about the large pharmaceutical companies that have patents on particular drugs. It's not very often that we hear of another drug company trying to "knock off" the patented products. On the other hand, we've all heard of situations in which a drug's patent has expired and many generic substitutions quickly come to market at a fraction of what the original drug cost.
Large tech companies fully realize that acquiring patents of weaker and cash-strapped companies can largely eliminate competition.
Business Model for Acquiring Companies
It seems apparent that acquiring companies are looking down the road at how they can protect their current and future products from competition. They are effectively eliminating competition from certain companies or consortiums that would encroach on their businesses. This competition is eliminated by the acquisition of patents in specific areas in which the acquiring companies are operating.
If we look at the recent acquirers of patents, we see that these companies intend to dominate their markets by creating a firewall to competition. We can also, I believe, expect that the acquiring companies will not only dominate their respective areas, but will also grow somewhat disproportionately since they have legal protection in the form of patents, thus granting them somewhat free sailing in their areas of interest.
Are the Prices Being Paid for Patents Too High?
If we think that Microsoft's $1 billion is too much to pay for patents, we should consider Google's purchase of Motorola Mobility for $12.5 billion, a deal that officially closed just this week. What was Google purchasing? Do you think that Google was interested in Motorola Mobility because it seemed to have such a rosy future, or do you realize that what Google was really looking to do was to acquire Motorola Mobility's patents? Was the $12.5-billion too high?
What about the sale of more than 6,000 patent assets by the now defunct Canadian telecommunications equipment maker Nortel Networks to a consortium of tech companies for over $4 billion? Did they pay too much for these patents?
Some observers think that the tech companies are being patently (no pun intended) foolish by laying out so many billions for patent assets. Other feel that by acquiring a broad portfolio of patents, the acquirers are making life easier for themselves in the future by creating a swath of competition-free business.
But it may be argued the acquiring companies are, in a sense, acquiring a type of derivate asset. And if I recall correctly, Warren Buffet said that derivatives are investments of mass destruction.
On the other hand, we can look at these investments as a buying of a type of futures — just as home heating oil companies buy oil futures to protect themselves from broad swings in the oil markets. But in the case of the tech companies, they are buying a type of futures that, hopefully, will protect them from incursion by competitors into their lucrative businesses.
My feeling is that at this point in time, we really can't determine if these so-called patent wars will bring a good return on investment to the tech companies. It may all turn out to be a foolish gamble on the long-term value of patents. It may also turn out to be a prescient investment for the protection of a tech company's present and future market share.
Only time will tell if the tech companies have embarked upon a profitable strategy or whether they have squandered billions for the needless or ineffective protection of their future markets.
Good luck!