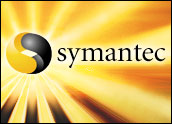 Security software maker Symantec filed suit Thursday against Microsoft, claiming the software giant infringed its patents and violated a contract between Microsoft and a firm that Symantec now owns.
Microsoft exceeded the limits of an agreement it had to use technology from storage software vendor Veritas by making its own competing software, Symantec said in the suit, which was filed in U.S District Court in Seattle. Symantec bought Veritas last December in a deal worth US$13.5 million at the time.
Microsoft, meanwhile, has worked with Veritas since the mid-1990s and the company said in a statement that it struck a deal with Veritas in 2004 to acquire the "intellectual property rights for all relevant technologies."
The move could further delay the introduction of Windows Vista, which is slated to feature a range of built-in security features. Microsoft recently pushed back the consumer-version release into 2007, a move seen opening the door to Apple computer to boost its sales during the key fourth quarter.
In filing the suit, Symantec may be acting at least in part in self-defense. Earlier this month, research firm Yankee Group said those features could impact some PC security software firms by significantly reducing demand for third party products, including firewalls and anti-spyware tools.
Nitty Gritty Details
The suit claims that Microsoft licensed Veritas data storage technologies, including some source code, and then used the access to that technology to develop its own competing applications. Those applications are alleged to be included in the working version of the Vista operating system now being tested.
At issue is a tool known as a volume manager, which helps systems store large blocks of data all at once and serves as a temporary backup system to recreate the data should the transfer to long-term storage fail in process.
Symantec is also alleging that Microsoft sought patent protection for its own version of volume manager.
The suit seeks an injunction blocking the sale of Vista until any vestiges of Veritas' intellectual property are removed.
In a statement posted to its Web site, Microsoft said its 1996 contract with Veritas included an option to buy all the rights to the code and intellectual property included in the original licensing agreement, an option it exercised in 2004.
"We are confident that our actions are wholly consistent with the legal agreements between Veritas and Microsoft and that these claims will be shown to be without merit," Microsoft said.
Symantec said it held talks with Microsoft aimed at avoiding legal action but that those talks did not resolve the issue.
If Vista is put on hold until the matter is resolved, it could cause significant additional delays, with observers saying the case would likely not go to trial until mid-2007. That could mean additional motivation for a settlement from Microsoft, which has high hopes for Vista and is likely eager to avoid additional schedule changes.
More Delays?
The Veritas acquisition, which was widely applauded as a way for Symantec to gain deeper traction in enterprises, has already caused its share of headaches for the parent company. Last month, Symantec disclosed that the Internal Revenue Service says it owed as much as $1 billion in taxes and penalties dating to 2000 and 2001.
Meanwhile, Vista is poised to change the software industry in a number of ways. Large companies such as Symantec should not suffer too much from Vista's built-in security features, Yankee Group analyst Andrew Jaquith told the E-Commerce Times, but smaller firms could take a hit in coming years.
"Vista will significantly shrink the aftermarket for anti-spyware and desktop firewalls, among other products," he said. "The security industry could face significant challenges if users come to trust the built-in security enhancements."
Google has also expressed concern about part of the Vista approach. Specifically, Google has expressed concern that the built-in search feature in Internet Explorer 7, which Vista will be bundled with, may send users to MSN Search by default.
The Justice Department, however, has already said it will not pursue Google's questions about that feature because users retain the right to choose their own search engines.