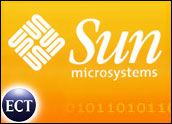 Hoping to simplify what it calls the current state of "chaos" in the market for enterprise software, Sun Microsystems has unveiled details of an initiative called Project Orion, in which the company will bundle a host of its software into four yearly updates.
Sun said the new model will lead to "greater simplicity, predictability and affordability" for customers who use Solaris, Solaris for x86 and Linux platforms.
Jonathan Schwartz, executive vice president of software at Sun, said the move, which includes a simplified pricing structure, acknowledges that CIOs increasingly are making software purchase decisions. "They want us to engineer the complexity out, drive standards and interoperability and get costs down," he noted.
Keep It Simpler
The first release of Orion will include the Sun Open Network Environment, a.k.a. Sun ONE, which consists of directory software, Java application server software and portal and messaging software, among other offerings.
Future versions also will include Sun's family of data-storage management tools. Sun said the fully bundled software will be the first "real Web services delivery platform."
Although it did not detail pricing, Sun said it will offer a three-tiered menu, with a traditional licensing model, a metered model based on amount of use, and a flat-rate fee with payments spread out over the life of the software program.
In a conference call, Schwartz said Orion will make it possible for small and medium-size businesses to deploy Sun offerings and will boost revenue for the Santa Clara, California-based company.
Wait and See
While Sun portrayed the project as a revolution, analysts said it is unlikely to change the software marketplace landscape overnight.
"Simplifying the buying and implementation process is a good thing, but it's not what affects the majority of buying decisions," Meta Group analyst Daniel Sholler told the E-Commerce Times. "Enterprises want to know first what it will cost and second how well it will work with the rest of what they have. The implementation questions come much later."
Still, Sun could win more fans among its existing user base, which apparently has responded favorably to a plan now in place to release quarterly updates containing patches and other fixes to existing software.
"That model seems to work, but again, those are existing customers, and what Sun is hoping to do is go beyond that," Sholler said.
Doing so will mean challenging Microsoft, which last year revamped the way it prices and licenses software — sparking an outcry that has since died down — as well as other competitors, such as IBM and BEA.
Revamp Express
According to Sun, Project Orion is the fruit of 20 years of software development.
Sun said software bundles will only be released when all components pass stringent testing both alone and working together. According to the company, customers still will be able to purchase individual software programs and mix-and-match with Sun partners.
Software is not the only part of Sun's business being overhauled as the onetime tech star tries to rebound from a slump. Earlier this month, Sun announced plans to cut prices of its top-end server line by 35 percent as part of a bid to revive sales of all its hardware.