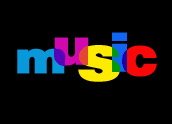 New data suggest legal downloading of digital music is experiencing dramatic growth worldwide, with the number of songs legally acquired online tripling in the first six months of 2005.
The report said 180 million tracks were downloaded globally between January and the end of June. The same study, conducted by the International Federation of Phonographic Industries (IFPI), found that illegal file sharing continues to grow, but at a slower pace, rising just 3 percent in the first half of the year compared to the same period in 2004.
The IFPI said the most cited reason for the growth of legitimate downloads is the threat of lawsuits. The Recording Industry Association of America (RIAA) and its overseas counterparts have now filed thousands of lawsuits against accused file-swappers.
Hundreds of Download Sites
"We are now seeing real evidence that people are increasingly put off by illegal file-sharing and turning to legal ways of enjoying music online," IFPI CEO John Kennedy said. "Whether it's the fear of getting caught breaking the law, or the realization that many networks could damage your home PC, attitudes are changing, and that is good news for the whole music industry."
Kennedy said that the industry still has work to do, saying that many are "gripped by a bad habit" of free downloads, though those who still engage in that activity are "increasingly likely to face legal actions against them."
Analysts say a number of factors, including the lawsuit campaign, have led to increased uptake of legal music downloads, including the arrival of legitimate alternatives, notably Apple's iTunes Music store, Napster and Real Networks' Rhapsody. The IFPI said it now has some 300 legal download sites registered at its Web site, more than half of them in Europe.
The IFPI report is a reminder that the growth of digital music downloads is not limited to the U.S. The report said that single-track downloads rose tenfold in the UK, to more than 10 million, with similar growth rates in France and Germany.
Legal downloads in the U.S. tripled from 55 million in the first half of last year to 159 million tracks this year. Also up sharply are subscriptions to music download services, with some 2.2 million people worldwide now paying monthly frees, up from 1.5 million at the start of 2005.
Lots of Lawsuits
IFPI said the data on illegal swapping — which it said rose just 3 percent between January and June to 900 million downloaded tracks — is encouraging and noted that broadband adoption grew at a much faster pace of nearly 13 percent.
However, some argue that the resiliency of illegal file swapping and the evolution of increasingly sophisticated peer-to-peer (P2P) networks that enable files to be stored and shared show just how difficult it will be for the music industry to stop such activity.
IFPI said there have been some 14,227 lawsuits against file-swappers in 12 countries since the RIAA broke new ground with its first batch of suits in 2003.
Most analysts believe there will always be some considerable number of illegal file-sharers, but say that the industry can best counter that trend by offering easy-to-use and inexpensive legal alternatives.
Forrester Research analyst Paul Jackson told the E-Commerce Times the tide appears to have turned against illegal swapping and toward legal downloads, with the threat of suit providing negative motivation while the arrival of sites such as iTunes with a strong cool factor providing positive motivation among the key young demographic.
Prepared to Buy
"If it stops being cool to swap music illicitly, you've taken away a major motivation for doing it," he said.
EMarketer senior analyst Ben Macklin said there's little doubt that a range of consumers are now "prepared to pay for music online" and noted that predictions are for digital music to be a US$1 billion market within less than two years in the U.S. alone.
"Legal clarity, widespread broadband access, increasing consumer awareness, compelling online music services and the popularity of digital audio players all point to an online music market with a promising future," he said.