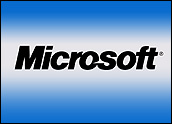 Continuing to use its deep pockets to beef up its security posture through targeted acquisitions, Microsoft has said it would buy enterprise e-mail security firm FrontBridge and take a stake in antivirus firm Finjan that will give it the right to purchase patented technology from that company.
Microsoft did not reveal the terms of either deal, but said it expects to close the FrontBridge buy before September. The products of Marina Del Ray, Calif.-based FrontBridge will be merged into the Exchange Server platform, offering enterprises e-mail security protection at the server level.
"Our commitment to listening and responding to customers really drove the union with FrontBridge," Dave Thompson, corporate vice president of the Exchange Server Group at Microsoft, said. "We see FrontBridge's services as a perfect complement to Exchange. The FrontBridge team brings significant expertise in helping customers mitigate messaging risks before they ever reach the corporate firewall."
Regulatory Requirements
Microsoft also positioned the acquisition as a way to help customers comply with a range of regulatory requirements calling for strict messaging security and reporting. It will also move Microsoft into an area to which it is relatively new, since many of FrontBridge's customers get their protection through a managed service approach in which the vendor hosts the software at its data centers.
Though Microsoft is new to such hosted approaches, it has hinted it would roll out more products in that area, reportedly working on a new family of customer relationship management (CRM) products that will be offered on a hosted basis.
In Finjan, Microsoft is investing in a firm that has been highly critical of the software giant in the past. Not long after Microsoft released Service Pack 2 (SP2) for Windows XP, Finjan released a report saying it had found 10 "serious flaws" in the security update. Microsoft disputed that finding.
The investment from Microsoft, which makes it a minority owner of the San Jose, Calif.-based company, give the software giant the right to use a range of Finjan patents in its technology, with a focus on Finjan technology that uses behavioral monitoring to stop threats before they are identified, defined and protected against by antivirus products.
Still Independent
Finjan emphasized that it was remaining independent and would continue to provide security appliances and solutions directly to customers. "We are very pleased with this new cooperation with Microsoft. Both companies believe that innovative measures are required to achieve greater security," Finjan CEO Asher Polani said.
Analysts say the moves are not a surprise and fit into two distinct efforts at Microsoft, one to beef up its security profile enough so that users trust the Longhorn platform when it is launched and another to actively seek out and license strong technologies.
That second push, announced more than a year ago, represented a significant change for the software maker, which had previously seemed to believe it could develop whatever technology was needed.
Enderle Group principal analyst Rob Enderle told the E-Commerce Times that Microsoft recognizes that it still has work to do in order to change the perception that its software is vulnerable and lacks strong security protections.
That might be easier to do in enterprise settings, where customers might be quick to embrace security software on servers that already run Microsoft products. "Companies are often more comfortable with security software from the source vendor because they feel it is less likely to cause problems and be better integrated then a third party product," Enderle said.
Coming Attractions
Enderle also said the purchase might be a window into how Microsoft feels about the security industry in general, noting that past acquisitions have also targeted firms that have been critical of it and its products. "Some of the players in that industry go out of their way to point out flaws in Microsoft's products," Enderle said. "Microsoft has concluded they need to address this behavior."
Microsoft is still working on how to best handle the integration of such acquisitions, however, with some criticisms aimed at the update to the anti-spyware product it bought from Giant Company Software. In addition to Giant and Sybari, Microsoft had previously bought antivirus technology provider GeCAD in 2003.
The latest moves were announced on the eve of Microsoft's latest earnings release, which has generated a significant amount of optimism, especially after other tech giants, including IBM, reported strong second quarters. Microsoft is slated to report when markets close today.