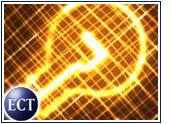 Are there ways for dot-coms to trim the fat without resorting to layoffs? According to a study released Wednesday by Gartner, the answer is a resounding yes.
The study, "Nine Ways to Cut Costs and Save E-BusinessInitiatives," outlines the ways in which chief information officers can improve the cash flow of e-tailers by focusing on changes to information technology (IT) infrastructure, rather than by slashing e-commerce programs.
"If you must cut your budget, look to the everyday areas of your technology," saidGartner vice president Kenneth McGee. "CIOs have the opportunity to save e-business plans and jobs by mining cashsavings from the implementation of some of these (IT) proposals."
In fact, employee layoffs are often a quick fix to save money that canactually hurt the enterprise in the long run. According to the report,large, billion-dollar companies can save between US$2 million and $5 million with proper management of their operations groups.
"Human capital management is key to maximizing staff on the most importantprojects during downturns," said McGee.
Equipment Overhauls
Many of the suggestions found in the report involve making quick changes toIT equipment and networks. For example, McGee suggests that e-tailersconsolidate any multiple contracts (voice, data and mobile) they havewith a single network service provider (NSP).
"By aggregating the spending into one total amount, the NSP should grant ahigher discount to the enterprise," McGee said. "Consolidating the enterprise's networkspending into one figure to get a higher discount is relatively simple andinvolves no physical changes to the network."
Companies should also re-evaluate the equipment they use for output servicessuch as copying, faxing and scanning. McGee says these machines can costcompanies between 1 percent and 3 percent of revenue. By using newer,"rightsized" technologies — for example machines that perform multiple outputfunctions — enterprises can save significant revenue, the report said.
Virtual Offices
Next to labor costs, maintaining work facilities is the second highest costundertaken by businesses, the report said. Companies should examine theirsoftware and hardware usage levels by taking inventory on their systems andstorage. By transitioning to "virtual" offices, companies can save millionsof dollars without slashing jobs.
"Large global companies realize a 10 percent to 15 percent reduction ininfrastructure costs by trading 'bricks' for 'clicks,'" McGee said.
Total Cost Analysis
Rather than cutting staff, other budget adjustment decisions can beeffectively made by measuring costs through the use of business activitymonitoring, e-metrics and total cost of ownership (TCO), according to Gartner.
By analyzing TCO areas such as the diversity of a company's desktopoperating systems and office suites, the variety of service levels, thenumber of physical moves made by personnel, the number of physical desktoplocations, and the frequency of major software rollouts, e-businesses withrevenues of $1 billion to 5 billion can reduce IT support by $4 to $6.5 million, the report said.