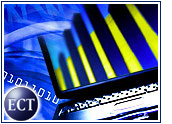 The difficulty of harnessing the power of e-business is the second most widely held concern among chief executive officers worldwide — with 38 percent citing it as the primary challenge facing their businesses in the next year — according to a study released Wednesday by Accenture (formerly Andersen Consulting) and research firm The Conference Board.
The percentage of CEOs naming e-business navigation as their top concern was more than double last year's level, the study said.
The report, "The CEO Challenge: Top Marketplace and Management Issues 2001," attributes the spike to a growing awareness among executives that their companies' survival is increasingly dependent on using technology to create "new business value."
"As the Internet makes pricing more transparent, as customers demand faster service at lower costs, and as Internet competition intensifies, it is not surprising that the Internet is the concern that has risen dramatically for CEOs," said Conference Board president and CEO Richard Cavanagh.
To gather data for the study, researchers surveyed more than 500 CEOs in North America, Europe and Asia.
Old Economy on Board
The report found that in addition to Web startups, established companies with sales volumes of more than US$5 billion view the Internet as critical to their success. The finding shows that old economy firms recognize the importance of keeping pace with their newer counterparts.
According to the study, the early lead of dot-com and technology firms paved the way for trade and services companies to adopt innovative business models.
Similarly, the study said that the dot-com lead has given way to a "major comeback" on the part of mature enterprises.
"The Internet, which only six months ago was the principal promise of emerging dot-coms and the fascination of Wall Street, has become the practical technological lever for large and mid-sized competitors," said Cavanagh.
"Grown-up companies have taken back the keys to the car," he added.
Future Success
Although digital technologies have already significantly altered the corporate landscape, the study said that their full potential to transform industry and commerce has only been halfway realized.
"We've seen only the beginning of the inter-enterprise efficiencies and customer relationships that are afforded them via the Internet," said Accenture partner Tom Pike.
"We'll certainly continue to see some bumps in the road ahead," added Pike, "but those who stay focused on innovative applications of new technologies to solve business problems will win big."