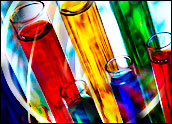 Although price, service and convenience are prime considerations for onlinebusiness-to-business (B2B) purchasers of chemicals, the promise of a brand name is a more significant force driving buyer decisions, according to a new study releasedMonday by Accenture.
As part of its survey of over 200 chemicals industry executives, the research firm said 17 percent of buyers identified themselves as "brand seekers" when purchasing online.
However, the research firm also found that less than half of B2B customers are pleased with their online purchasing experience because of the "one-size-fits-all approach" of most Web sites. Such a "generic approach" to online marketplaces will likely spell failure for participating vendors because various buyer groups have different attitudes and preferences, the report said.
Instead, Accenture advised that chemical industry companies hoping to drum up repeat online business must blend traditional approaches to segmentation,branding and customer services with their efforts to quickly move into anonline channel and construct complex Web sites.
Steps for Success
Specifically, the study cited three key ingredients for online B2B success:recognizing the differences between buyers when it comes to their needs andpreferences, understanding that a brand's promise weighs heavily inpurchasing decisions, and beefing up customer service.
Accenture said that while good customer service can be delivered through an efficient and informative Web experience, buyers still want to be able to access a live person to answer questions and resolve problems.
Increasing Loyalty
"These findings may appear obvious now, but in the rush to quickly create anonline presence, companies in the chemicals industry did not always executeon all of these points," said Accenture chemicals partner Andrew Dvorocsik.
"Today, companies are figuring out what their customers really want from theInternet, and are focusing on finding ways to increase customer loyalty anddecrease costs," he added.
Catering to Buyers
Accenture said that companies also need to develop a "good old-fashioned marketingplan," including strategies for delivering a strong and consistent customer service experience.
The report said the chemical companies likely to succeed are those that offer online functionality targeted at specific buyer groups.
"Chemical industry companies that effectively segment their customers, and deliver capabilities that meet the customer needs of their target segments, will be the ones who increase customer loyalty and reduce their costs in the process," said the study.