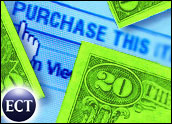 Most retailers experience a downturn in a weak economy. As consumers rein in spending, a downturn is usually not distributed equally among all retailers. The extent of the downturn depends on a number of factors, including geographic location of stores, product categories being sold and specific market segments. In order to survive a tightening economic climate, retailers must focus on their short- and long-term objectives.
Despite current economic conditions, retailers should continue to explore investments in technologies that provide improved customer service and optimize operational efficiencies in order to improve their competitive market position. The strength of retailers' e-commerce systems can make or break their profit margins during tough times. This article outlines some of our recommendations for retailers facing various market-driven challenges.
In our opinion, retailers should place emphasis on the following objectives:
Maximizing sales potential;
Effective planning and inventory management;
Increasing efficiencies to reduce costs; and
Building customer loyalty.
Retailers should move quickly to implement strategies to achieve the objectives listed above. Effective implementation of these strategies will improve retailers' sales performance during the downturn and will enhance retailers' competitive positioning during the upturn.
Aside from strategies to deal with physical stores (i.e. closing underperforming stores) this article will focus on e-commerce and cross-channel strategies, marketing strategies as well as systems to optimize inventory levels. Retailers often overlook many of these strategies; however, the retailers that have successfully executed them are achieving significant results and payback. The effective execution of a sound plan in these areas will go a long way in providing major sales benefits; the plan will bolster survival in a downturn and will enhance competitive gains vis–vis competitors during an upturn.
Cross-Channel and Inventory Management Strategies
In order to increase sales potential in a weak economy, it is important that retailers utilize effective marketing techniques and strategies to help avoid lost sales opportunities. During an economic downturn, stores often experience a decrease in foot traffic. As a result, it becomes essential to complete a sale with a visiting customer. For example, when a customer visits a physical or an online store, the systems in place must be such that the customer is not lost due to a product they wish to buy being unavailable. In order to achieve this objective, retailers must utilize systems which optimize their various sales and inventory channels.
The inventory of the entire retail chain should be available to satisfy customer demand rather than just the inventory at the specific store or by a specific warehouse location assigned to fulfill an order. In practical terms, if a customer visits a store and wishes to buy a product which is not available in that particular store, the retailer should have cross-channel systems in place which will keep real-time track of where the inventory is located (anywhere in the chain) and be able to complete the sale to the customer and offer quick delivery of the items directly to the customer's home or for pick-up at the store. This provides the opportunity to catch a potential lost sale. Furthermore, in order to assure efficient picking, packing, shipping and tracking of the order, an order management system should be integrated with the order so that picking/shipping/invoice documents are automatically generated and the order can be expedited in a short period of time using scanning devices.
Similarly, the inventory used for the e-commerce site should be based on inventory across the entire chain rather than on just the inventory in the warehouse. This will increase the probability of the sale being completed. This will also ensure that inventory at store locations across the chain is available to satisfy Web sales in the event that the warehouse that normally carries inventory for the online store is out of stock.
In a recent survey conducted by Harris Interactive, 6 percent of customers that enter a store indicated they would complete a purchase for delivery to their home or to the store if the product they were looking for was not available at the store. This alone can significantly increase sales for a retailer, as it allows the retailer to capture lost opportunities. For example, if the average price of a sale is US$100 and the retailer can capture several additional sales per day in a store, the sales increases across the chain will be significant. Retailers that have these cross-channel systems in operation are in fact achieving significant sales increases. In addition to the increased sales, cross-channel systems improve customer service, overall satisfaction and customer loyalty, resulting in repeat sales to these customers.
Inventory control is also critical for survival. Effective cross-channel systems will select inventory for the sale from the stores most unlikely to sell that inventory. This will reduce the number of markdowns required at the end of the season and will reduce overall inventory, providing the retailer with much needed liquidity.
Customer Acquisition Strategies
Success is directly connected to the adoption of effective customer acquisition strategies, which will not only assure repeat sales to their existing customer base but will also attract new customers to stores. Internet marketing is an effective way to reach customers. Internet-based marketing is relatively inexpensive and is very effective when planned and executed properly.
In order to successfully market to customers, it is important to know the attributes and behaviors of your customer base so that you can run personalized marketing campaigns targeted to specific customer characteristics. These personalization features typically include the following:
Designing specific marketing campaigns tailored to the specific customer type;
Offering loyalty programs to reward high-frequency customers and maximize repeat sales;
Tracking conversion rates of each campaign and refining future campaigns based on past experience;
Capturing details of customers shopping activities including styles purchased, customer feedback, last date of purchase, returns and reasons for abandonment of an online purchase; and
Monitoring customer feedback on a regular basis in order to gauge store performance.
Survey systems are usually integrated with a point-of-sale system while the return (reward) coupons for customers filling out the survey serve to increase store and Web sales. Customers filling out the survey normally receive a discount coupon for a future purchase.
In addition, we all need to make sure that our customers can actually find us. Your search engine optimization must be up-to-date. Focus on search effectiveness and enhancing your product descriptions.
As we approach this crucial holiday season, savvy retailers must weigh options such as investing in cross-channel solutions, order management and CRM systems and utilizing their purchasing power to negotiate better pricing from suppliers. Companies that blend these options with their overall operational strategies will end up with competitive advantages during both good and bad economic times.
We all need to remember that this downturn won't last forever. Let's make smart decisions now in order to stimulate sales and shore up our future.
---
Irwin Kramer
is CEO of
iCongo
, which provides systems and services for online retailers.
---