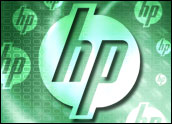 Reigning PC king HP's second quarter results will exceed earlier guidance, thanks to strong sales of PCs and enterprise-class servers, the company announced Tuesday. The news sent the company's stock to a six-year high.
HP's revenue for the quarter will be between US$25.5 billion and $25.55 billion, well above its earlier estimate of $24.5 billion, the company stated. Earnings per share will be between 69 cents and 70 cents, HP said, compared to earlier forecasts of 58 cents. The per-share results will be aided by an ongoing stock buyback program that has significantly reduced the number of outstanding shares.
The preannouncement was unusual because most companies that issue preliminary results do so to warn the Street that results were not up to plan and to soften the blow to a company's stock of missed expectations.
A 'Prudent Course of Action'
HP decided to preannounce its results after an internal e-mail discussing the financials was inadvertently circulated to a "single outside party," the company said.
It made full public disclosure to avoid running afoul of regulations requiring that public companies disclose material information about financial results to the public at the same time, and did so before stock trading began Tuesday to ensure that no insider trading on the information could take place.
"The company determined that the most prudent course of action under these unusual circumstances was to publicly release updated revenue and earnings guidance for that quarter prior to the market's open Tuesday," HP stated.
Going Strong
"Strong operational results" in HP's personal systems group, which sells notebook and desktop PCs, aided results, as did strong sales in "industry-standard servers," said the Palo Alto, Calif. technology giant, which wrested the PC sales crown from Dell last year and has held on since.
HP shares moved higher on the news despite an overall slumping market, with the stock up 1.8 percent to $44.57 in late morning trading. If the stock closed there, the price would mark not only a new 52-week high, but also the highest closing price for the stock since late 2000.
A strong quarter would likely indicate additional market share gains in both the PC and server markets — most of them likely to have come from rival Dell.
With founder and former CEO Michael Dell back at the helm, the Round Rock, Texas-based Dell continues to work on its own turnaround plan to reduce expenses and improve customer service — even as it deals with internal issues, including a probe that found accounting irregularities that will require restatement of past financial results.
HP's Year?
In fact, recent data suggest HP is threatening to overtake Dell as the top vendor of PCs in the United States. In the domestic market, Dell is holding onto a suddenly slim 28 percent to 26 percent market-share edge, according to first quarter sales figures compiled by Gartner.
That gap narrowed significantly in the first quarter, when Dell sales dropped more than 15 percent and HP shipments grew a robust 28 percent, Gartner analyst Martin Reynolds told the E-Commerce Times.
"HP seemed to benefit disproportionately from the release of Windows Vista and new PC sales associated with that launch," he told the E-Commerce Times. "It also appears to be executing on a strong strategic plan that has most of its divisions performing well."
HP probably can enjoy a couple more quarters of such gains before a revived Dell is ready to do battle again, Enderle Group Principal Analyst Rob Enderle said. The risk for Dell is that by then, it will face a steep uphill climb back to the top.
"Dell is committed to the turnaround plan, but any such effort will take time to start showing results," he told the E-Commerce Times. "I think by later this year, we'll start to see Dell back in a position to compete on price and with new products that make it more competitive again."
HP can speak to that reality first-hand as it now appears to be benefiting from a turnaround plan put in place by CEO Mark Hurd when he took the helm from longtime CEO Carly Fiorina after the company's board forced her from that post.