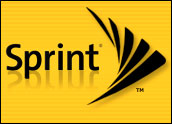 Sprint Nextel's second-quarter earnings fell sharply in part due to costs associated with the merger creating the third-largest national telecom carrier, the company said.
Sprint Nextel still managed to beat Wall Street estimates with net income of US$19 million, or a penny per share, compared with a profit of $370 million or 12 cents per share in the year-ago period.
Revenue rose slightly, climbing 1.5 percent to $10.16 billion, up from $10.01 billion in the second quarter of 2006.
Onetime Charges
The carrier's profit was weighed down by onetime charges, some stemming from continued merger integration work. With those costs stripped out, Sprint Nextel said it would have earned 25 cents a share, ahead of the 22 cents predicted on average by Wall Street analysts.
Sprint managed to reduce the rate of customer churn to 2 percent, which helped boost its subscriber base by a net of nearly 400,000, to 54 million, said CEO Gary Forsee.
"Overall, we are pleased with the second-quarter progress under highly competitive market conditions, and we are reiterating our 2007 targets for revenues," he noted.
"We will also continue to have significant resources assigned to the consolidation of many of our major systems" stemming from the merger, Forsee commented. "While these initiatives are expected to impact reported results in the near term, we expect they will produce significant value over the long term," he added.
Sprint shares rose about 1 percent in midday trading Monday to $20.41.
Waiting on WiMax
Sprint's revenue from its wireline business was flat from the year-ago period, with the legacy business from Sprint's days as a long-distance carrier producing $1.6 billion.
The company's 373,000 net new subscribers suggests it is having trouble keeping up with its larger rivals. In the second quarter, number one wireless carrier AT&T added 1.5 million customers while Verizon Wireless boosted its customer rolls by 1.3 million.
Sprint's high-speed data business performed especially well during the quarter, with revenue from data services up 40 percent, it said.
The company remains focused on preparing the ground for next-generation services, especially its bid to use WiMax to dramatically increase the amount of high-speed wireless access areas.
Sprint said it would spend up to $3 billion to build out a WiMax network, which could offer dramatically faster wireless Web surfing but is also a still-emerging technology.
A Competitive Advantage
Sprint Nextel owns a broad swath of wireless spectrum for WiMax that could be a competitive advantage for the carrier and just last month partnered with Clearwire to roll out the offering and said it would work with Google to develop search and other services for the faster network.
By gambling on WiMax, Sprint is taking the kind of risk that defines technological innovation, Current Analysis analyst Peter Jarich told the E-Commerce Times.
"Winning in the high tech business is all about innovation and having a high tolerance for risk," he said. "Sprint Nextel has mapped out its vision for the future of converged communications and is now making smart moves to put the right pieces in place."
Still, it could be some time before the network is fully operational and even longer until there is a critical mass of consumer devices available that take advantage of WiMax, Jarich added.
To help boost its prospects for holding on until that network is up and running, Sprint has been aggressively buying back its own stock, spending $1.1 billion to do so during the second quarter alone, Forsee said.
Looking to Pivot
Forsee acknowledged that company efforts to partner with cable companies to offer a four-way bundle of services have gotten off to a slower start than the company had hoped.
The service, known as "Pivot," is now available in about 20 markets with partners such as Comcast and Time Warner Cable, but could be available in up to 40 markets by the end of this year.
"Reaction from the cable partners is ramping up," Forsee noted.
For Sprint, innovations such as Pivot and WiMax may be more important as it tries to compete with its two giant rivals in AT&T and Verizon Wireless, telecom analyst Jeff Kagan told the E-Commerce Times. "Sprint is trying to look beyond the current generation of services to be ready for what comes next."