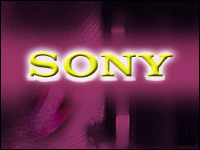 Sony is taking its ongoing battle with hackers to the U.S. District Court in Northern California. On Tuesday, the company filed a temporary restraining order targeting George Hotz, of the hacking group fail0verflow, and 100 others who were not named. Sony said the hackers violated federal copyright law, including the Digital Millennium Copyright Act. Sony also seeks to collect money for attorney fees and damages.
Sony did not respond to the E-Commerce Times' request for comments by press time.
Last year, Sony began to phase out the PlayStation 3 (PS3) OtherOS feature, which was included in the original console offering. It allowed users to install another operating system, such as Linux. The company explained that it made the change due to security concerns.
Fail0verflow saw the move as an attempt to block users from installing alternate operating systems.
Fail0verflow was able to crack security codes on Sony's PS3 game console. George Hotz — infamous for the iPhone jailbreak — helped by cracking the PS3 root key. The restraining order would prevent publication of Sony codes, which they claim facilitates copyright control circumvention and piracy.
The OtherOS Flap
Fail0verflow and Hotz put guides and hacking programs online for others to use, reportedlyclaiming that their intent was only to restore OtherOS. However, their work has allowed unauthorized programs to run on the system. Certain programs can circumvent Sony security measures and allow the console to run pirated software and games.
With its legal action, Sony hopes not only to stop the hacking, but also to prevent the further spread of tools that help other hackers.
"I think Sony will have a challenge overcoming a consumer's right to use the device in whatever way they see fit as long as they are not reselling the modified product for a profit," Jim McGregor, chief technology strategist at In-Stat, told the E-Commerce Times.
Stakes for Sony
Sony's suit is an attempt to stop the hackers' reach from spreading.
"First, it's important to understand Sony," technology project manager and Geek 2.0 blogger Steven Savage told the E-Commerce Times. "They often employ a throw-it-at-the-wall-see-what-sticks approach to the PS3, which has often served them well. In this case, I think it's a knee-jerk reaction that has no relevance to a larger plan."
Sony's elimination of OtherOS angered many PS3 gamers, even prompting a class action lawsuit.
"The removal of the OtherOS option on the PS3 did not go over well in many communities," said Savage. "Almost any device can be hacked, so the hacking was not surprising. The fact Sony didn't seem to predict or plan for this is telling."
Sony's lawsuit will surely impact the gaming community's perception of the company.
"Sony's danger here is that this is going to affect their image in multiple ways," said Savage. "It is also ironic that where Microsoft encourages the hacking of the Kinect, Sony is now contrasting itself as cracking down on hackers, even if there is legal precedent."
The Endless Struggle With Hackers
All console manufacturers must deal with hackers in some manner.
"Well, this is an age old escalating fight between IP owners and hackers," Al Hilwa, IDC program director, applications development software, told the E-Commerce Times. "It is not going to go away. We have intellectual property laws that have a certain reach, and platform owners have the right to enforce these IP walled-gardens to ensure proper monetization of their IP and that of their ecosystem partners."
However, in going to court, Sony may create ill will with its customers.
"Sony can do more in creating awareness of IP laws by using the mass media," said Hilwa. "They can be more responsive to their consumers by providing usable backup mechanisms for disks or cartridges. I would rather see that than lawsuits."