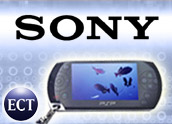 Ten days after the successful launch of Nintendo DS, Sony put its PlayStation Portable (PSP) on sale in Japan at a discounted price of 19,800 yen (US$189). It looks like sales are off to a good start.
Reuters reported that game fans stood in lines through a chilly Tokyo night to be among the first in the world to get their hands on one of the 200,000 machines that went on sale just in time for last-minute holiday shoppers.
The consumer electronic giant's first hand-held game machine is vying to give Nintendo a run for its money in Japan this holiday season.
Nintendo Responds
Nintendo President Satoru Iwata is taking the news with a grain of salt. He told reporters at a press conference that Nintendo is targeting a different market of novice players.
"PSP has been created with the assumption that the golden success formula is still working," Iwata said. "We don't believe that. We're making every effort so that people will say we are right."
Iwata said he doubts that PSP will attract new fans the way Nintendo DS has, wooing beginners, including young women who, according to industry studies, usually dislike games.
Sony could not immediately be reached comment.
Stateside War in 2005
While the game wars are brewing in Asia, however, the real battle between Sony and Nintendo's respective hand-held devices won't begin until next year. That's when Sony will introduce its portable PlayStation stateside.
Meanwhile, Nintendo DS has already sold more than a million machines in Japan and the U.S. Plans are to expand the sales reach to Europe next March. Nintendo hopes to raise the manufacturing capacity to 1.5 million a month by April 2005 and to 2 million a month in peak periods, according to company officials.
RBC Capital Markets' analyst and managing director Stewart Halpern told the E-Commerce Times that Nintendo dominates the hand-held market despite attempts by various competitors to steal market share.
Could Sony be successful in dethroning the hand-held king? It's anybody's guess.
"Sony is going to be entering the U.S. hand-held market with PSP next year," Halpern said. "The Nintendo DS is something that perhaps may be an indirect response to Sony's entrance. We'll have to wait and see just how much of a challenge to PSP is to Nintendo's lead in the hand-held market."