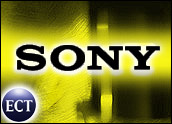 The massive recall ofSony notebook PC batteries may be taking more of a financial toll on the company than initially expected. The company said Tuesday it may need to revise its financial forecasts.
Sony is evaluating whether to adjust its previous forecast of US$1.1 billion in profit for the current fiscal year. "We are currently in the process of deciding whether a revision of full-year earnings is necessary," the Tokyo-based company said.
Not Just Battery Problems
Sony did not indicate exactly why it might be forced to revisit the outlook. Delays in making the PlayStation 3 gaming console widely available may be weighing on the company's balance sheet.
Still, the most likely cause of a revision is the ongoing battery recall, which now includes more than 8 million battery packs sold in PCs from some of the world's largest computer makers, including Dell and Apple.
As of Tuesday, Sony has expanded the recall to include the batteries in about 90,000 of its own notebook PCs, sold in Japan and China under the Vaio model line. Since the first recall was announced by Dell in August, a half-dozen other PC makers have called back some of their Sony-made battery packs.
Costs Up, Profits Down
Sony has not revised its financial outlook since the first round of recalls was disclosed. At the time, the company said it would spend up to $341 million to fund the replacement of batteries sold by Dell and Apple.
Since then, Hitachi,Lenovo and IBM, Toshiba, Sharp,Fujitsu and others have recalled batteries in their PCs.
In addition, Sony's handling of the battery issues has been called into question, with some published reports in Japan suggesting the company was aware that some batteries could overheat or catch fire as long ago as late 2005, several months before the first recall was put in place.
On Monday, reports out of Japan said several PC makers there were considering whether to take action against Sony to recover costs beyond those directly associated with the recalls, such as lost sales or damage to brands and reputations.
Japanese newspapers were reporting Tuesday that an unplanned meeting of Sony's board of directors would be held to discuss the recall and its impacts on earnings. That meeting was expected to determine whether the company would lower its outlook.
Sony said a number of factors would be taken into consideration, including currency exchange rates and economic trends. It has also cut the selling price for the PS3 to meet competition from Nintendo and others, which could further cut into profits.
Weathering the Storm
Doing so could bring more bad news for the company's investors, who have seen the stock steadily fall in recent weeks amid news of the battery recalls and the delays in PS3 shipments. The company's stock has fallen 8 percent since mid-August, when Dell announced the first recall.
Despite concerns among PC makers that the size, scope and duration of the recall may deter some shoppers from buying notebook PCs in the key fourth quarter period, businesses and consumers alike have made it clear that notebooks will remain the dominant platform for years to come.
"Any shifts in buying behavior will likely be in the form of small shifts in market share or modest delays in purchasing, rather than major changes," said Gartner PC analyst David Mitchell Smith.
So far, the winner by default in the recall mess is Hewlett-Packard, which said earlier this month that because of the way its notebook PCs are designed, the Sony battery pack problems will not affect them.