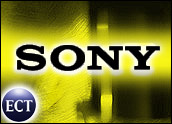 As the number of PC makers recalling notebook computers loaded with its batteries continues to grow, Sony is now facing accusations that it knew the batteries were susceptible to overheating and possibly catching fire but failed to sufficiently study the problem.
A Japanese newspaper, the Yomiuri Shimbun, said Tuesday that Sony first became aware that a Dell laptop computer equipped with one of its batteries caught fire nearly a year ago, in November of 2005. The electronics maker then determined the cause of the problem was metal particles left behind in the batteries during manufacturing.
The newspaper claimed that Sony did not test similar batteries it had made for other PC manufacturers or examine how Dell's notebook wiring may have contributed to the problem. Doing so may have helped avoid the worldwide recall now underway, the report suggested.
The revelations are sure to put further pressure on Sony. The company weathered the recalls initially, when Dell and then Apple called back millions of laptop batteries because of worries about overheating. Since then, Toshiba, Lenovo and IBM have joined in, bringing the number of batteries recalled worldwide to approximately 7 million.
The PC makers involved, meanwhile, may actually have their brands spared further harm as Sony is taking the brunt of the responsibility for the problems, which have led to reports of many batteries overheating, causing several fires.
Switching Vendors?
Although Sony was spared significant harm early on, when the recalls were somewhat limited, the way they subsequently spread and the new allegations suggesting negligence could cause Sony to lose significant business in the long run, said Endpoint Technology Associates analyst Roger Kay.
PC makers might be resistant to changing vendors, in part because PCs are often designed to accommodate a specific type of battery. Also, few manufacturers can currently produce the same quantity of product as Sony. Still, PC makers may have little choice but to switch, Kay added.
If they do, it is likely they will start to shift their purchasing toward rivals such as Sanyo and others, gradually reducing their reliance on Sony. "The PC makers have to think about their customers and the brand associations they now have with the battery makers," Kay said.
Investors seem to be worrying about that scenario, with Sony shares falling to a four-month low on Monday.
It's not clear what regulatory action Sony might face in its native Japan, but investigations into what company officials knew and when they knew it are likely. While Sony has stepped up to bankroll recall efforts for its customers, some PC makers may seek to recoup additional damages in the future.
Wider Fallout?
Some believe the entire PC industry may suffer something of a hangover effect from the battery problems, the ensuing recall, and the media attention it has generated.
Because the PC industry has shifted to become more reliant on notebooks for overall sales growth, the battery issues could cost PC makers millions in replacement costs and have a negative effect on brand images, according to iSuppli analyst Matthew Wilkins.
"As the notebook market becomes an increasingly dominant segment of the overall PC market, problems like the Sony battery issue will have a respectively greater impact in terms of financial cost — and in terms of negative press," Wilkins said. He added that the problems could worsen if still more PC makers are forced to initiate recalls of their own.
The costs of the battery recall to Sony itself have been estimated at approaching a half billion dollars.
For Sony, any damage suffered in the PC component business could quickly be made up in other business lines, especially the gaming console business, where it continues to dominate the market against rivals such as Microsoft's Xbox and Nintendo's Wii.