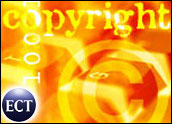 The chances that major social networking sites will face a potentially massive copyright infringement suit from at least one major record label grew this week, with talks among the various parties reportedly breaking down.
YouTube and MySpace have been on notice about copyright issues for some time, with Universal Music CEO Doug Morris recently ratcheting up the rhetoric by calling the sites "copyright infringers," and saying that they may well owe tens of millions in royalties to his label alone.
Butting Heads
"How we deal with these companies will be revealed shortly," Morris said earlier this week at a financial analyst conference. Universal is believed to still be in negotiations to avoid a lawsuit with MySpace parent News Corp., but talks with YouTube may have been halted entirely.
Speculation that legal action is imminent grew Thursday when Merrill Lynch analyst Jessica Reif Cohen said in a research note that YouTube and other social networking sites that rely on user-generated video may be the company's first target. Such videos often feature popular songs as their soundtracks.
More direct copyright infringement also takes place on the sites, however. For instance, some video clips of popular TV shows, such as "Saturday Night Live," have been known to appear on the network shortly after being broadcast for the first time.
YouTube has also been sued for copyright infringement by a TV reporter who claimed his copyrighted work was shared through the site without his permission and with no compensation coming to him.
Murky Waters
It's not clear, however, to what extent MySpace, YouTube or other sites would be held responsible for any copyright violations, with end-users who are directly responsible said to be in the most legal jeopardy.
Still, YouTube and MySpace need only look as far as peer-to-peer file sharing sites that have been aggressively pursued, and in many cases shut down, by the music and movie industries in recent years, for evidence that they could come under fire, as well.
The social networking sites may have a better chance of becoming allies of the entertainment industry, however. With strong user bases already in place, they may offer the best platform for legally distributing music and video.
Indeed, in some ways, Universal would be breaking away from the entertainment industry if it targets the sites, which are seen as key marketing channels where consumers, especially the key youth demographic, can learn about new artists and new products from their peers.
Still, as the largest record label in the world, Universal's actions may prompt others to follow suit, or at the very least, dampen enthusiasm for using the sites as legitimate distribution channels.
I Want My … Money
Morris reportedly said the music industry needed to learn a lesson from its decision to allow MTV to air music videos without any compensation for the songs that play along with them. "We learned a hard lesson," he told analysts, one that saw MTV build a "multi-billion-dollar company" with labels receiving "virtually nothing."
Of course, the counter argument regarding both MTV and today's social networking sites is that such exposure actually drives music sales. Both YouTube and MySpace can claim credit for helping to boost sales of some records and even launch entire careers, said JupiterResearch analyst Mark Mulligan.
"The great irony is that both sites are great promotional vehicles for record labels," he said. "If any action is taken against MySpace and YouTube, then it will be an 'own goal,'" he added, using a soccer metaphor for the mistake of hurting your own cause.
Ironically, Mulligan said, Universal has been out front of the changing business models for music, signing on to have its music available on the ad-supported SpiralFrog site.
"It's time for record labels to wake up to the reality that the Internet's prime role is not distribution but discovery," Mulligan said.