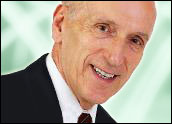 In my last article, Sarbanes-Oxley: Avoiding Its Pitfalls, I talked about alleviating the fears of well-meaning management. This article addresses the concerns of sincere board members of publicly held corporations and privately held companies. It provides guidance to enable board members to focus on making a contribution, rather than attempting to avoid civil and criminal liability by running afoul of Sarbanes-Oxley (SOX).
The advantages and opportunities of serving on a board are rather obvious, including name recognition, fees earned, opportunities to make significant contributions to the well-being of a company, and good business contacts.
However, there can be perils. With the advent of SOX, it seems that some people are focusing on the negatives of board membership without really addressing how these negatives can be eliminated or mitigated. This article addresses these issues.
Purpose of a Board of Directors
Once a board's purpose is thoroughly understood, one will more likely embrace the underlying principles that should guide the board member in his/her service.
Boards were created to be firewalls. That is, they are meant to create a separation of powers between hands-on management (the CEO, COO, etc.) and ownership (the shareholders).
It should be obvious that officers of a corporation are fiduciaries of assets that don't belong to them. In a word, they are — or should be — custodians of the stockholders' interests. However, human nature being what it is, corporate officers need checks and balances to remind them that it is not their money they are handling, it is the stockholders' money.
A well-constituted board will provide an effective firewall as well as strong checks and balances. This brings us to the obligations of the board members and how these obligations can be met so that they don't run afoul of SOX or the law in general.
Board Powers Derive From Shareholders
The source of the board's powers is the shareholders. The board is accountable to the shareholders since the shareholders empower the board members by entrusting them with their business: the corporation. In fact, at the corporation's annual meeting, the shareholders elect the board members.
Many closely held companies don't necessarily need an active board because often the owner/entrepreneur has put a sizable portion of his/her estate into the company. A wise business owner, therefore, acts in the best interest of the company because, in a financial sense, the owner and the company are indistinguishable.
However, shareholders of publicly held corporations usually don't have the time, interest or talent to run a company. They, therefore, rely on a board of directors to look after their financial interests.
Best Practices for Board Members
How, then, is a board member to act? Some specifics, if followed, should keep you on the good side of SOX.
First of all, consider attendance at board meetings. It should go without saying that you should make every effort to attend all of the board meetings. Poor attendance can certainly open you to criticism and sanctions. You have a commitment to the board. You should conscientiously meet that commitment or you should resign.
Second, consider conflict of interest. If you keep the overriding principle in mind that you are a custodian, a caretaker, a fiduciary of the stockholders and not there to feather your own nest, you'll have a good idea about what actions create a conflict. (In my previous article mentioned above, I talk further about conflicts.) In short, your paramount interests must be those of the stockholders.
Third, consider your behavior at board meetings. You are not there to rubberstamp the actions of management. You are there to question and probe management and to be a gadfly if needed. Therefore, be sure that you actively participate in the deliberations of the board. Don't be a bump on a log. You're not being paid for that.
You are being paid to sit in the shareholders' shoes and to look after their interests and financial well-being. This means, when necessary, you must participate in lively board discussions. To put it succinctly: be proactive and dare to disagree. You are not on the board to win friends. You are there to serve your constituents: the shareholders.
Fourth, and not necessarily less important than the above three items, you must carefully examine the minutes of board meetings. Usually, the first item of business for a meeting is to approve the prior meeting's minutes.
Minutes are ordinarily mailed out to board members in ample time for you to review them in depth. Do so, and be sure that they are absolutely accurate and complete.
If they are not, you must refuse to approve them and insist on a revision. Make that disapproval clearly known. In other words, the disapproval should be included in the corporate minutes when they are presented to you at the next board meeting.
As I mentioned, the minutes must be complete as well as accurate. Complete may mean that they are rather copious and lengthy. But, that's OK. It's better to err on the side of giving too much information as opposed to giving too little.
Finally, make sure that the corporation has directors' and officers' insurance, (D&O insurance). This is an absolute must. In the eventuality that the board of directors is sued, the D&O insurance pays for your legal defense. It will also pay, within the limits of the policy, for actual claims. Have your financial adviser and/or insurance agent review the coverage to be sure that it is adequate and complete.
Fun Experience
Serving on a board of directors should be fun. I've served on many boards and have thoroughly enjoyed the process. It is not, however, without some risk. The above examples should help you keep that risk to a minimum.
Don't let SOX scare you. Remember, SOX is meant to protect the public. If your heart is in the right place, you should be totally fine. Just be sure to be aware of the best practices that I've outlined above. And good luck.
---
Theodore F. di Stefano
is a managing partner at Capital Source Partners and can be contacted at
[email protected]
.
---