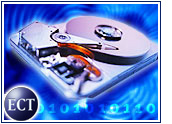 Seagate Technology, a maker of hard-disk drives, plans to cut nearly 3,000 jobs in a bid to save US$150 million as it deals with what it described as fiercer-than-expected pressure to lower prices.
The company said it will eliminate 2,940 jobs through attrition or layoffs, shedding about 7 percent of its worldwide workforce of about 42,000. Making the cuts will cost Seagate $50 million in the current quarter but will save $150 million annually going forward, the company said.
Seagate seemed to suggest additional measures could be taken if June sales do not hold to plan, saying that the month, typically a weak one heading into the summer season, holds the key to the current quarter's results.
"We can see a path to profitability if June is normal," CEO Stephen Luczo said during a conference call.
The moves fly in the face of the direction other tech companies are taking by hiring new workers and planning to meet increased demand. Still, investors cheered the cost-cutting measures, sending Seagate shares higher by 6 percent in early trading Thursday to $12.95.
Necessary Evil
The moves were deemed necessary to keep Seagate profitable amid pressure from customers, especially those that make mobile and notebook computers, to cut costs. Customer prices are on pace to drop about 5 percent in the current quarter after a similar decrease last year.
"Pricing in the mobile market has been more aggressive than the company's previous expectations," Seagate said in a statement announcing the cuts.
The pricing pressure is being compounded by a slowdown in the overall market for disk drives, the company said, with quarterly demand for between 45 million and 46 million units, well below the 48 million forecast made as recently as late April.
At the same time, Seagate acknowledged it might lose as much as 2 to 3 percentage points of market share in the mobile hard-drive market.
Seagate customers include many of the biggest PC makers, including Dell, Hewlett-Packard, IBM and EMC. Those companies — particularly Dell and HP — have been locked in fierce pricing battles in their consumer and business markets that have helped drive down the cost of computers considerably in the past year.
Cost Conscious
While PC makers are paying more for some components, such as memory and display units, a relative glut of disk drives has made pricing more flexible.
Gartner chief analyst John Monroe told the E-Commerce Times that many disk-drive makers saw shipments hit record levels during the second half of 2003, potentially leading to the current glut of supply that some computer makers are now working through.
Still, Monroe said continued demand for notebooks should help companies like Seagate in the long run, once the oversupply is used up, and the midrange outlook for disk-drive makers is fairly upbeat, although he acknowledged pricing remains a wildcard.
Strength Seen
As the market-share leader, Seagate might be best able to withstand a pricing war, analysts said. The company's main competitors include Maxtor and Western Digital. Seagate said it holds 32 percent of the market for personal storage and 48 percent of the enterprise storage market.
In a research note, analyst firm Robert W. Baird said the future likely will bring "sustained pricing pressure" to Seagate and its competitors. But he said Seagate will benefit from "increased penetration and overall growth in the mobile market and consumer electronics segment."