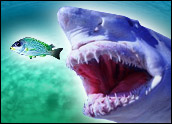 Hard drive maker Seagate Technology yesterday announced the acquisition of a company that provides networked digital content protection products for the home and small business markets. Mirra, Inc. is set to become a wholly owned subsidiary of Seagate Technology. Terms of the deal were not disclosed.
Mirra products are designed to streamline document management across multiple PCs by integrating PC software, Web services and an intelligent "always-on" network appliance into a single solution. Mirra also provides continuous backup of data from multiple PCs, free secure online remote access and file sharing, and automatic file synchronization across networked computers.
Analysts said Seagate's acquisition is a timely move and Mirra is a good buy. Mirra has won numerous awards, including "Product of the Year" from Morningstar Advisor and "Editor's Choice" from American PHOTO magazine.
"The creation and value of personal digital content is dramatically increasing as people acquire new digital devices and deploy home networks," said Brian Dexheimer, Seagate executive vice president, Storage Business. "Mirra is a perfect strategic fit for Seagate as we look to extend our branded offerings and to deliver simple, reliable consumer solutions for safeguarding, sharing and accessing the consumer's digital life."
Betting on the Digital Home
Research firm The Diffusion Group (TDG) estimates 37 million U.S. households currently have a broadband connection. That number will increase to 71 million by the end of 2010. By the end of this year, 25 million U.S. households will have a home network, growing to more than 47 million by 2010.
TDG's global numbers are even more impressive. The firm reports an average 30 percent annual growth of broadband in homes over the last four years, with over 41.7 million networked households today. Fifty-six percent of Internet broadband households have digital still cameras and 62 percent have digital video cameras.
Other market drivers indicate the need for intelligent digital content management systems. Ninety-three percent of broadband users have digital still photos on theirPC hard drive and 46 percent have digital video. Moreover, 70 percent have digital music files also stored on their hard drive, according to TDG's global figures.
Seagate is betting that the rapid adoption of digital devices by consumers and small business professionals have set the stage for emerging opportunities centered on management of digital files, e-mail, photos, videos and other personal content.
An All-Inclusive Trend
"We see a trend to move away from just data sharing throughout the home network to include music, eventually video, and certainly your photographs, which are one of the largest storage areas on the hard drive," TDG Group co-founder Andy Tarczon told the E-Commerce Times. "Seagate realizes there is a market there. It gives them a chance to say, 'We are more than just a hard drive company.'"
Tom Shea, Mirra's chief executive officer, said the combination of Mirra's software and services with Seagate's hardware, global resources and strong brand will set the stage for significant growth in value-added branded products. Said a confident Shea, "Together, we will change the way consumers protect, store and access their digital content."