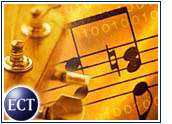 CenterSpan Communications Corp.(Nasdaq: CSCC) was given the green light to purchase the assets of Internetentertainment firm Scour, Inc. Tuesday by a Los Angeles bankruptcy court.
The high-profile Scour — which operated a controversial multimedia file-sharing and searchingnetwork — was placed on the auction block after it declared bankruptcy inOctober to stave off a batch of copyright infringement lawsuits.
As the highest bidder in the auction, Oregon-based CenterSpan will pay US$5.5million in cash and $3.5 million in stock for the acquisition. The companysaid the purchase will enable it to "take title to the Scour assets free andclear of any and all liabilities."
For its part, Scour said the proceeds from the sale transaction will be usedto discharge liabilities and satisfy creditors' claims in its bankruptcycase.
"We are happy and satisfied our creditors will be paid and that the processhas allowed Scour to maximize the value of its assets," Scour presidentDan Rodrigues said.
Bidding War
CenterSpan had competition in the bidding war for Scour's assets.
Last month, high-profile firm Listen.com introduced its own offer to buy thedigital file swapping venture for $5.5 million in cash and stock that it valuedat $14.78 per share, or about $8.5 million in total. Backed by all fivemajor record labels, Listen.com distributes digital music and runs anInternet radio service.
However, after hearing testimony from a valuation expert retained byListen.com, the judge presiding over Scour's bankruptcy proceeding ruled thatthe company's stock was only worth $2.96 per share for purposes of theauction. Based on that valuation, Listen's entire bid was slashed to $6.56million.
At Tuesday's hearing, Listen representatives said they were not willing totop CenterSpan's bid.
Listen Audio, Inc., which provides software and services for Internet musicdelivery, had also placed a bid for Scour's assets, but pulled out of therunning when it could not beat CenterSpan's high price.
In awarding Scour's assets to CenterSpan, the judge noted that not only wasthe company's bid the highest, but also there is a public market forits stock, assuring it more liquidity.
Lawsuits End
The acquisition also brings an end to Scour's costly legal woes. The companysaid its attorney expected a settlement of the copyright infringement suitsbrought over the summer by the Motion Picture Association of America (MPAA),the Recording Industry Association of America (RIAA) and the NationalMusic Publishers Association (NMPA).
At the heart of the litigation was the company's peer-to-peer digitalfile-sharing service Scour Exchange, which is used by millions of registeredmembers.
The suits had made it virtually impossible for Scour to acquire additionalventure funding, resulting in massive layoffs. Soon after, it was forced tofile for bankruptcy protection, a move that froze all legal action andallowed the company to keep its services operational.
However, last month Scour decided to shut down the swapping network inan effort to smooth the progress of its assets sale.
Content For a Fee
CenterSpan, a developer of peer-to-peer networking programs, said it plansto relaunch the Scour exchange in the first quarter of 2001 as part of afile-sharing network that it is creating. Dubbed C-Star, the network wouldincorporate a digital rights management (DRM) technology platform — whichallows a content provider to set restrictions on the use of digital media –and compensate copyright holders.
"Scour represents a significant opportunity for us to accelerate publicvisibility of C-Star and create critical mass for the secure and legaldistribution of digital content for a fee over the Internet," saidCenterSpan chairman and CEO Frank G. Hausmann.
Hausmann added that a recent private equity investment of $10 million "willgive us more than adequate operating and opportunistic cash to execute ourstrategy."
Final Sale
Scour's sale order is expected to be signed by the bankruptcy judge before the end of the week.
CenterSpan has agreed to complete the transaction within twobusiness days after the sale order becomes final.