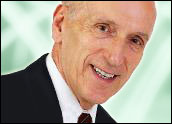 The press has been replete with complaints from companies that have to comply with Sarbanes-Oxley (SOX). Some of the criticisms were based upon the outsized cost of compliance. Other criticisms revolved around the difficulty and intricacy of compliance, especially to Section 404, Management Assessment of Internal Controls.
The complaints, it seems to me, have reached a crescendo and now seem to be dissipating. Out of the turmoil and confusion relating to SOX compliance, it seems that some people are beginning to see real benefits to the act — benefits that could actually enhance the bottom line of a business.
Seeing the Positive
On a number of occasions, I have spoken to and corresponded with Marty Coyne, the former executive vice president of Kodak and the group executive for several of its multi-billion dollar subsidiaries. Marty is also lead director of the board of Akamai, as well as a board member of OpenPages, a software company that provides SOX compliance, enterprise governance, risk management and financial reporting automation software.
---

Listen to Ted di Stefano (6:42 minutes)
---
In a recent conversation, he told me that some people don't seem to be aware of the positives of SOX. I asked, where are these benefits and how could they possibly make a company more profitable?
The following is my summary of some of his points about the hidden benefits of SOX:
After going through the initial hurdles of SOX compliance, many companies have wisely continued to evaluate both their documented financial and IT processes and controls. They now are beginning to simplify both their number and complexity.
Small to medium-sized companies were forced to both develop and document their financial and IT processes much earlier in their business maturity than they would otherwise have. In the past, little attention was paid by these companies to process documentation and controls. SOX created the imperative to develop controls because of its rigorous focus on operational performance. In the past, this rigorous focus would likely have been neglected.
Because new startups have developed both financial processes and controls and IT processes and controls much earlier than they would otherwise have, they are more attractive from both an IPO point of view and a potential acquirer's point of view.

From a board of directors' point of view, once these processes are clearly documented, the audit committee is enabled to expand their reviews from compliance to the broader and more important issues of enterprise risk management.
Cost-Efficient Software
Many companies had to get beyond the "startup" costs of SOX, as well as the learning curve to compliance, with the act. In this regard, Marty Coyne told me:
"Initial compliance to Sarbanes Oxley Section 404 was time consuming and very costly, with many companies spending millions of dollars to ensure compliance. As time has evolved, many companies have begun to use cost efficient software solutions from companies like OpenPages to monitor compliance to their financial and IT processes and controls.
This software has significantly lowered ongoing compliance costs and has provided boards of directors and their audit committees with increased assurance of compliance."
Finally, some positives about SOX are coming out. In my opinion, there have been too many naysayers who seemed to constantly stress both the cost and difficulty of compliance. Now we are beginning to see that SOX has some unintended positive consequences. And, it's good to hear these compliments coming from senior executives and board members like Marty Coyne.
Last year, in the article, Corporate Governance: Panic in the Boardroom, I stressed the point that the sky wasn't falling and that SOX compliance wasn't overly difficult or expensive. It now seems that more executives and board members are beginning to feel the same way.
American Ingenuity
Within a very short time of SOX's enactment on July 30, 2002, many American businesspeople realized that the law created an enormous need for assistance in complying with the act. From this need, a cottage industry of sorts sprouted up in the United States.
SOX required all kinds of legal, accounting, and other professional consultation and assistance. It also begged to be streamlined and automated. And since the United States is noted for its software capabilities, both established and new software companies like OpenPages rapidly filled the need.
So, there is always a silver lining. And, I see that silver lining in the newfound benefits that SOX has brought us. My guess is that compliance will become even easier in the future.
Good Luck!
---
Theodore F. di Stefano
is a founder and managing partner at
Capital Source Partners
, which provides a wide range of investment banking services to the small and medium-sized business. He is also a frequent speaker to business groups on financial and corporate governance matters. He can be contacted at
[email protected]
.
---