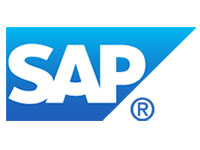 When SAP's five founders launched the company in June 1972, it's unlikely theyforesaw where the IT industry would travel in the decades to come. SAP's core business applications, including enterprise resource planning(ERP) solutions, continue to support tens of thousands of companies globally — but howthose organizations and their employees work, communicate and collaborate, both at theoffice and on the go, is changing.
That evolutionary issue and how it impacts SAP was the subject of a recent InnovationDay event for analysts and reporters at the company's facility in Palo Alto, Calif. Inessence, SAP executives, partners and customers offered examples and opinions onhow the its traditional enterprise applications square with and are energized bynewer technologies and solutions including analytics (BusinessObjects), cloud (Ariba,Business ByDesign and SuccessFactors), database and in-memory (ASE, HANA andSybase IQ) and mobile (Sybase and Syclo).
SAP and its partners are also creating mash-ups that blend various application featuresand functionalities into hybrid solutions aimed at business clients and their endcustomers. That was obvious in efforts integrating mobile endpoint technologies withcloud computing back-end infrastructures, but it also informed a discussion of how SAPutilizes "Design Thinking" strategies in product development to take advantage of thelatest collaboration and cloud technologies and methodologies.
HANA in the Spotlight
One example: Denis Browne, SAP's SVP of imagineering, and Tom Rodden, director ofapplications at Varian Medical Systems, demoed Personas, a new SAP GUI slated foravailability later this year. With Personas, users of Varian's X-Ray, oncology treatmentand other products can customize and simplify SAP screens, making them easier tooperate. Modifying SAP screens is hardly new, but in the past it required considerablelevels of training and effort. With Personas, anyone with the right permissions cansimply drag and drop commands into new configurations with no knowledge of ABAP,back-end systems or coding.
SAP's HANA (High-Performance Analytic Appliance) solution enjoyed the spotlightin several Innovation Day sessions, including the customer and partner panel (withIntelePeer, Taulia, NextPrinciples and CSC, all of whom have developed HANA-basedofferings). In addition, Amit Sinha, who heads the company's database and technologymarketing organization, noted that SAP is working with 37 startups that are leveragingHANA for solutions ranging from enhanced airport security to online gaming playerpersonalization.
HANA is also the centerpiece of recent SAP customer wins. On July 25, the companyand the National Basketball Association (NBA) said the league had chosen SAP'sHANA, BusinessObjects and BusinessObjects Explorer as a platform to provide realtime updates of player statistics during NBA games. Additionally, the pair announceda multiyear marketing partnership making SAP the official business analytics softwarepartner of the NBA and associated organizations, including the Women's NationalBasketball Association and the NBA Development League in the U.S. and internationalmarkets, including Brazil, Canada, China, Germany, India and Russia.
No Long-Term Vendor Lock-in
Especially intriguing was an Aug. 1 SAP announcement detailing a new solutionfor Sentiment Intelligence with HANA, which allows organizations to scan and analyze customer sentiment from social networking sites such as Twitter and Facebook, alongwith communities, wikis, blogs and other public sources, in real time, and to combinethe information with customer relationship management (CRM) text data. By doing so,companies should be able to more effectively track what customers are saying aboutthem, understand those sentiments, and do what's needed to support or preserve theirbrands.
Along with being an example of the technological value of in-memory databasesolutions, HANA has delivered significant commercial benefits to SAP. In a recentinterview with Investors' Business Daily, Bill McDermott, SAP's co-chief executive, saidHANA represents the "biggest growth area" in the company's software portfolio, andhelped drive SAP's largest-ever year-over-year percentage jump in software revenues(Q2 2012 software revenues rose 26 percent to US$1.21 billion).
In contrast to some competitors' in-memory systems, such as Oracle's Exalyticsand Exadata, SAP is not attempting to leverage HANA in its own hardware offerings.Instead, HANA runs on industry standard hardware from numerous company partnersincluding Cisco, Dell, Fujitsu, Hitachi, HP and IBM. That strategy, along with SAP'sextensive outreach efforts among developers, is helping to make HANA a popular choiceamong customers that want the substantial benefits of real time big data analytics butprefer to avoid long term vendor lock-in and proprietary platforms.
Final Analysis
If one phrase describes SAP's Innovation Day event, it is "embarrassment of riches."As its recent quarterly report bears out, the company's traditional business applicationscontinue to do well, and are being further buoyed by new solutions like HANAand offerings related to transformational acquisitions, including Sybase, Ariba andSuccessFactors. Those deals are delivering significant revenues to SAP, but they alsoprovide a solid foundation for new efforts in emerging mobile and cloud computingmarkets.
This all sounds fine and dandy, but is there anything to be concerned about? Actually,yes. Having too many options and opportunities can sometimes be as big a challengeas too few, and HANA is a good example. Since there are so many areas where in-memory and big data solutions can be successfully applied, it can be difficult fororganizations to understand which HANA offering best fits their needs. Add to that theoften contradictory claims of various hardware vendors and developers, and the resultcan turn what should be clearly obvious into confusing murk.
Fortunately, SAP fully understands these issues and is working to address them andrelated points in other new market opportunities. In fact, you could argue that this is, andwill continue to be, a simple fact of life in an IT industry where ongoing consolidationamong large traditional vendors is leading to highly flexible and complex hybridizedsolutions.
Overall, SAP's Innovation Day highlighted the efforts of a vendor whose four decadesin traditional business application development are providing the means for it to branchout and embrace a wide range of new and promising opportunities. If the clear success ofHANA offers any indication, the future of SAP's efforts in burgeoning markets like cloudand mobile computing should be very bright.