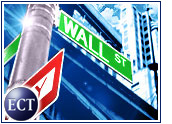 CRM software provider salesforce.com priced its initial public offering Tuesday, saying it will raise about US$80 million with the IPO. The company told the U.S. Securities and Exchange Commission (SEC) that it expects to sell about 10 million shares, or 10 percent of the overall company, for between $7.50 and $8.50 per share.
Although the $80 million figure is well below the $115 million salesforce.com first targeted when it filed for its IPO in December, observers say the pricing is in line with the relatively small amount of control the company is relinquishing.
Also on Tuesday, Linux vendor Lindows made it known that it intends to go public, marking one of the busiest IPO-related days for the tech industry in some time.
End of the Ice Age?
Taken together, the filings may be a sign that the window for technology offerings is opening after a long period of dormancy. Also waiting in the wings to price and launch IPOs are anti-spam firm Brightmail and comparison site Shopping.com.
"Seeing more IPOs would just be one more piece of evidence that confidence has finally returned to the tech sector," National Venture Capital Association president Mark Heesen told the E-Commerce Times. "I suspect that there will be a period where people will want to see what kind of reception the offerings get, but over time it could create a better overall climate for companies to go public."
The Force
The IPO of salesforce.com, which is credited with pioneering the hosted customer relationship management (CRM) sector, is expected to draw its share of attention because the company has been profitable for some time and employs a business model that gives it a consistent, predictable revenue stream.
Even after a restatement of earnings included in the latest SEC filing, salesforce.com said it earned $3.5 million in profit during fiscal 2004, though its loss for 2003 grew to $9.7 million.
Analysts said salesforce.com may have delayed its IPO to address the accounting change and may be eager to move into the public markets as soon as possible. Underwriters include Deutsche Bank Securities, UBS Securities and Morgan Stanley, which helped arrange some of the largest IPOs of the dot-com era.
Knocking on the Window
By contrast, new IPO hopeful Lindows — best known for its legal battles with Microsoft over the right to use its name — is losing money and warned in its filing with the SEC that it "may never achieve profitability," calling to mind the dot-com boom days, when scores of companies went public only to fail to gain traction.
However, for Lindows, the offering is seen as a way to raise capital needed for its push to expand the market for its Windows alternative and piggyback on the Linux wave. In a recent interview, Lindows president and COO Kevin Carmony said educating potential users about the value of desktop Linux is the biggest challenge and opportunity facing the company. The firm hopes to raise as much as $57.5 milllion through its IPO.
Lindows also has announced its intention to conduct a "Dutch auction" of its shares, or a so-called open IPO, which is designed to give more grass-roots investors access to stock at the time it becomes publicly available. Open IPOs have had a mixed track record in recent years.
BlueNile on the Bandwagon
Adding to the IPO momentum, e-tailer BlueNile.com priced its IPO Monday, setting a price target of $17.50 to $19.50 per share for a total of 3.74 million shares.
The cluster of firms making headlines may be just the tip of the potential IPO iceberg, attorney Steve London of national firm Brown Rudnick Berlack Israels, which advises companies on going public, told the E-Commerce Times.
"We have a number of companies who are waiting and watching closely what happens on Wall Street," London said. "The fact that the window has been closed for so long created a situation where a lot of qualified firms are ready to take that step. The time between being a startup and getting venture funding and going public is now a lot longer than it was during the boom, so a lot more companies have track records and profits to show investors if they get a chance."
Waiting for the Big One
Meanwhile, speculation has accelerated in recent days about when Google finally will move forward with its own IPO.
Observers say the company appears already to have enough assets and shareholders — because it grants stock options to employees — to require it to file quarterly reports with the SEC.
Because Google has so closely guarded its financials and operational information in the past, being forced to expose that data could prompt it to speed up its offering. That, in turn, could help heat up the IPO market, though the NVCA's Heesen said more attention will be paid to each individual company than in the past.
"There won't be much of a coattail effect," he said. "Each company is going to have to make its own case based on its track record."