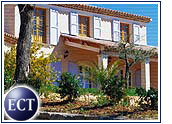 Published reports stating that Homestore.com (Nasdaq: HOMS) had breached a seven-day old contract with Bank of America (NYSE: BAC) are "absolutely incorrect," a spokesperson for the bank told the E-Commerce Times on Tuesday, an assertion that contradicted comments she allegedly made to the press earlier in the day.
A week ago, Homestore announced the launch of a new online marketplace with Bank of America offering home-buying, financing, maintenance and improvement services to consumers.
Then, in news reports Tuesday, it was said that Homestore had reneged on its marketing and Web services agreement with the bank. However, Bank of America spokesperson Julie Davis, who was quoted in one of the stories, told the E-Commerce Times that the reports were mistaken.
"We're still assessing the situation," Davis said. "I do not know the details of the contract, and I can't comment on anything related to the contract."
Realty Reality
The agreement calls for Homestore to provide Bank of America's real estate site with residential listings from its listing service, but the listings are "not currently available," Davis said.
No reasons have been given as to why the listings, which were supposed to be posted on Bank of America's Home Solutions site, are not accessible, but Davis said that Bank of America fully expects to continue the new agreement with Homestore.
The new site is designed to enable consumers to customize information about home buying and home improvement, including services such as pre-qualifying for mortgages and moving arrangements.
Homestore already has exclusive agreements with the National Association of Realtors, the National Association of Homebuilders and other industry groups, in addition to a partnership with America Online.
Stock Rising
Shares of Homestore, which rose US$5.31 to $28.53 the day the $10.5-million, five-year agreement was announced, remained on the rise Tuesday, closing up 35 cents to $29.11.
In January, Homestore, based in Westlake Village, California, reported fourth-quarter 2000 income before extraordinary items of $3.3 million, or 4 cents per share, compared with a loss of $16.2 million, or 23 cents, in the year-earlier quarter.
The company is scheduled to report Q1 2001 earnings on April 25th.
Taking On Microsoft
In other Homestore news, the company said Monday it is challenging recent claims made by Microsoft regarding the amount of Internet traffic on Microsoft's home and real estate Web site, HomeAdvisor.
"Data released last week by both Nielsen//NetRatings and Media Metrix show that Homestore.com and its family of Web sites clearly lead in all four major home and real estate categories," Homestore said.
Microsoft said last month that traffic growth for HomeAdvisor "far outpaces that of its closest competitors in the real estate category." Microsoft also stated that HomeAdvisor, "has consistently been rated the No. 1 home and real estate site on the Internet."
However, Homestore said that Microsoft's traffic numbers are misleading because they include "the mapping and attribution of 'non-home and real-estate-specific' pages from MSN into the HomeAdvisor Web site by including the word 'HomeAdvisor' in URLs unrelated to the HomeAdvisor site."