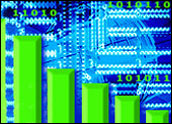 A range of factors will drive down software licensing costs in coming years, benefiting enterprises but creating a challenge for leading application vendors to keep profits rising, according to a new report.
Information technology departments will seek ways to reduce what they spend on software, duplicating efforts to cut down on hardware and services budgets, research firm Gartner predicts. As they do, they will find a range of options for helping to cut expenses, including open source and Software as a Service (SaaS) alternatives.
"Up until now, the unique nature of the software market has meant that buyers had very little negotiating power after the initial purchase of a software license," Gartner Vice President William Snyder says in the report. "We expect those dynamics to change considerably over the next five to 10 years."
The trend is being driven by a host of factors that, when taken together, add up to a potentially seismic shift in the software landscape — one that could force software vendors to get creative to protect their bottom lines.
This will give "chief information officers and software procurement officers more bargaining power while potentially reducing software vendor profit margins," Snyder writes.
The Significant Seven
The report cites seven factors driving the trend toward lower software costs. Because they will have more options, enterprise customers will be able to reduce their reliance on software vendors and gain the upper hand in negotiating more favorable licensing terms, Snyder says.
The factors cited include the growth of business process outsourcing (BPO), which reduces the need to deploy some applications in-house; the rise of SaaS, which eliminates the need to buy long-term software licenses; and the growth of low-cost alternatives for developing products, such as India.
Other factors include the new prominence of service-oriented architectures (SOA) and other alternative network designs; the emergence of third-party software maintenance and support agreements that siphon revenue away from software vendors themselves; growing interest in Linux and other types of open source products; the rise of Chinese software companies; and the expansion of the Brazilian, Chinese and Indian markets, which will prompt vendors to developer lower-priced versions of their products.
"These trends also will reduce the profits of established software vendors," Snyder writes.
Pressuring Margins
The report predicts that a fourth of all new business software will be delivered as a service within four years, pressuring software maker margins.
"Many of the lock-in costs will be lower in Software as a Service models," says Snyder. "These cost differentials will change the dynamic between customers and suppliers. Although switching SaaS providers is neither easy nor free, the notion of competition doesn't disappear after the initial purchase, enabling some level of negotiation on renewal of deals."
Gartner recommends that businesses start preparing now to take advantage of the market shifts. "Software buyers need to realize that the pendulum is beginning to swing in their favor, and there are an increasing number of alternatives in today's software market," Snyder says, adding that businesses should seek to use outsourcing and open source to "improve their negotiating power."
Ahead of the Market Shifts?
Perhaps ironically, the report comes at a time when many major technology vendors are building out their portfolios of software offerings. The two trends are not necessarily a contradiction, however, said UBS analyst Ben Reitzes.
In the case of IBM, for instance, software is seen as a key part of a future growth and profitability strategy, with Big Blue buying up a range of software makers as a way of setting itself up to become a one-stop solutions vendor.
"For IBM, software is part of a much larger strategy that is meant to take advantage of the trends toward service-delivery models," Reitzes told the E-Commerce Times.
Major vendors such as IBM and Microsoft are less likely to suffer because of the shift in the software space than are third party vendors and value-added resellers, said IDC analyst Erin TenWolde.
Software as a Service vendors are eager to build out their own channel distribution strategies, often in direct conflict with third-party resellers, a move that has the potential to "seriously impact traditional partner revenue streams," she said.
"The way partners and software vendors engage with one another will change drastically in the future," she told the E-Commerce Times.