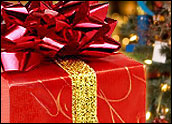 U.S. shoppers will spend $12.5 billion (US$) online during the last two months of the year, more than double last year's holiday spending, a report released Thursday by the NPD Group predicted.
The estimate from the NPD Online e-Visory report could provide a needed dose of optimism for the e-tail sector, which is staggering after a week of high-profile failures. For example, Pets.com, MotherNature.com and Furniture.com each ceased operations within the past several days.
A strong fourth quarter is also needed to reverse a trend that has seen weaker growth in online sales. According to PCData, major e-tailers saw basically flat e-commerce growth in August and September.
Going Out Strong
NPD believes that trend will end with a bang, with sales rising more than 100 percent over the $5.2 billion spent online during that period in 1999. The Port Washington, N.Y.-based market research firm said that 54 million people will buy something online during the holiday season and that 80 percent of all Internet users will use the Web to browse for gift ideas.
"We are quite optimistic about online sales this holiday season," said Pamela J. Smith, vice president of NPD Online. "All of the elements seem to be lined up for a good turn out of online buyers. If the sites are ready for them, there should be a lot of cheering come year end."
Interestingly, some of the results could show up sooner than later. Shoppers told NPD they had learned a lesson from last year's delivery crunch, with a majority saying they would complete their online shopping before Thanksgiving.
Repeat Performance
NPD's report said that return shoppers will fuel part of the growth, with 95 percent of the shoppers who bought last year planning to do so again. More than half of the return shoppers surveyed also said they plan to spend more online than last year.
Those findings back up an earlier study by Deloitte and Touche that found overall satisfaction with online holiday shopping in 1999.
Additionally, however, up to half of all online shoppers will be first time buyers, the report said.
Most online shoppers are drawn by the convenience, NPD found. About 80 percent said they would shop on the Web because of the ability to browse at any time and to avoid crowds and long lines.
Familiar Names
Not surprisingly, NPD found that shoppers will be frequenting Amazon.com more than any other e-tailer. In fact, Amazon was cited by study participants more often than the second through fourth place sites — Barnesandnoble.com, eBay and Toysrus.com — combined. Amazon and Toysrus.com have an e-tail agreement and operate a co-branded store.
The Web division of retailer JC Penney scored highest among all traditional retailers and ranked fifth overall. Also in the top 10 were CDNow.com, eToys.com, LandsEnd.com, Buy.com and Yahoo.com.
Big Boost or Losses?
The NPD prediction, which is based in part on an ongoing survey of more than 4,300 Web users, is among the strongest estimates for the season. IDC has also pegged the number at $12 billion, while The Yankee Group released a study in September saying the fourth quarter would ring in at $9 billion — a 70 percent increase over last year.
"The numbers look solid all around," Yankee senior analyst Rebecca Nidositko told the E-Commerce Times in September. "It looks like a good shopping season."
But e-tailers have been put on notice by analysts that they stand to lose billions as well this season by failing to improve customer service.