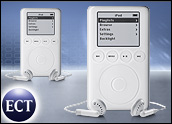 Though more consumers are testing out digital downloads, portable MP3 players and streaming music from satellite and Web sources, many more still rely on tried-and-true technologies such as portable CD players and traditional FM radio for their music, according to a new report.
The study from Framingham, Mass.-based research firm IDC underscores the challenges facing the digital music industry and, by extension, other forms of e-commerce that ask consumers to accept new methods of delivery for their favorite diversions, such as Web-based video.
However, the report could also be seen as good news for digital music companies and others, since it serves as a reminder that the rapid growth seen to date has come largely from early adopters, leaving millions of consumers yet to be tapped.
Large Market
"U.S. consumers can now choose from among an unprecedented number of music formats and devices," IDC senior analyst Susan Kevorkian said. "Our survey shows that incumbent technologies, such as CD and FM radio, are still favored, while ownership of, awareness of and intention to purchase MP3 players, satellite radio, music via legitimate online music services, among other devices and technologies, is on the rise."
The survey is also a reminder of how large the music industry is and why so many big and small players alike — from Apple and Microsoft to Yahoo, RealNetworks and Napster — are vying for market position. IDC said its survey found that 70 percent of U.S. households buy recorded music each month, with nearly a quarter spending between US$10 and a $25 monthly.
IDC found that 53 percent of consumers reported owning a portable CD player, while just 6 percent owned MP3 or other digital music devices such as Apple's category killer iPod.
Around the same number, 6 percent, reported owning a satellite radio receiver, while 4 percent said they used a pay-per-download music service on the Internet within the past month.
The survey results underscore what analysts have been saying as online music grows as an e-commerce niche, namely that despite significant growth already as legitimate online options take over from illegal file-swapping, the market is still in its earliest days.
Room to Grow
Jupiter Research analyst David Card said the relative youth of the online music market is one reason why it's too early to call Apple the long-term winner in the space. Card believes competitors with subscription models and those with mobile offerings that stream music directly to a new generation of smartphones still might capture a large share of the market.
"I don't think this is a winner-take-all-market, and even if it is, it's too early for that anyway," Card said. "I suspect music services — like most media and entertainment businesses — will support multiple companies without a clear market share leader."
Analysts say the reluctant crowd is probably made up mainly of older users, who are more accustomed to using CDs and other traditional media formats.
Meanwhile, analysts say other forms of e-commerce that gained widespread acceptance might point the way for online music and show how even those wedded to their CD players might eventually give way to the digital format.
"It takes time for consumers to get used to an entirely new way of doing things," Forrester Research analyst Charlene Li told the E-Commerce Times.
However, just as some purchases are tailor-made for online buying, digital music and the Web are a perfect fit, a fact that will win more converts over time. "The key is to offer great service and features — that will keep them coming back," Li said.