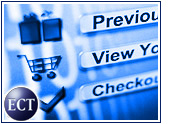 Despite being in the grips of a regional shakeout of its own, Asian business-to-consumer (B2C) e-commerce is growing at a rate of 100 percent a year, according to a report released Thursday by the Boston Consulting Group.
Dot-coms continue to fall by the wayside in Asia, BCG reported, but established companies are fueling e-commerce growth in the region.
Revenue from Web sales to consumers in Asia doubled last year to US$6.8 billion and will double again to reach nearly $14 billion this year, the firm said.
"The focus on dot-coms has diverted attention away from the fact that business-to-consumer markets in Asia are actually booming," BCG vice president David C. Michael said.
Killer Categories
The study, which was based on interviews with executives at 100 e-businesses across the Asia-Pacific market, found that 81 percent of online e-tail revenue in Asia is generated by large, established companies.
In addition, three major categories are fueling with massive growth: computers and accessories, which saw sales rise 75 percent from 1999 to 2000, online brokers, which rose 121 percent, and travel, which grew 188 percent.
"Many leading Asia-based consumer companies believe their online channels are vital to reaching out to their customers," said Nikolaus S. Lang, one of the report's co-authors.
Barriers Remain
Despite the good news, BCG found several barriers to effective management of the online sales channel.
For example, only a fraction of the examined companies used data collected online to boost sales. Additionally, Asian firms also have yet to master customer friendliness on their Web sites, BCG said.
Most managers are still anxious to see immediate returns on online spending, rather than viewing it as a long-term value investment. Also, many companies are sacrificing potential brick-and-mortar sales by using lower prices to attract customers to the Internet, BCG said.
The next two years will be crucial to the region, as online penetration is expected to pass the 50 percent level by 2004, the firm said.
U.S. Looks Abroad
Because the Asian marketplace is now flush with the kind of growth that marked the early days of U.S. e-tail, many American firms have their eyes on the region as well.
In January, online auction leader eBay (Nasdaq: EBAY) invested $120 million in a Korean auction firm. And Amazon.com (Nasdaq: AMZN), which launched a Japanese-language site last year, expanded its e-commerce offerings in Japan in June.
Others have spotted opportunities as well. In April, IDC reported that business-to-business (B2B) revenue in the region will pass the $60 billion level by 2002.